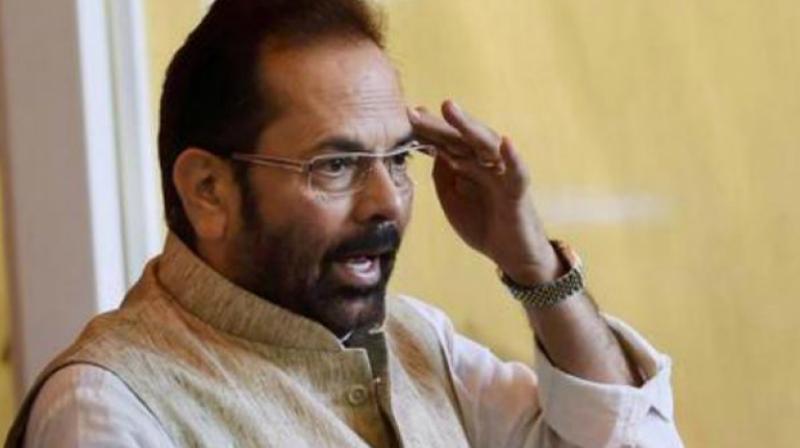 New Delhi: Union minister Mukhtar Abbas Naqvi on Wednesday said there is no need for the minority community to produce "certificate of patriotism" because they have already proved they are committed to the nation by not getting influenced by the radical organisations.
Speaking at an event organised by the National Commission for Minorities, he said the atmosphere for all sections of society, including the minorities, in India is much better than what it is in various other countries.
"Minorities are more secure and strong in India in comparison to any other democracy in the world. During our two-and-half years we have worked hard to create a sense of equality among Muslims," he said.
The Minority Affairs Minister said "at times minorities don't feel equal or on par with others due to vote bank politics of previous regimes" and therefore, the Centre will be organising 96 'progressive panchayats' for "empowering" Muslims.
His comments come within days of Prime Minister Narendra Modi reaching out to the Muslim community through his speech at Kozhikode wherein he had said "Muslims are our own and not items of vote bank politics".
"We have organised four progressive panchayats so far, and we are going to organise 96 more to empower the minorities, to make them aware the government's welfare schemes. At the same there grievances will also be addressed," Naqvi added.
During the 'panchayats', ministers and officials will get to know ground reality of schemes by going directly to the people and not from paper and computer, he said.
...