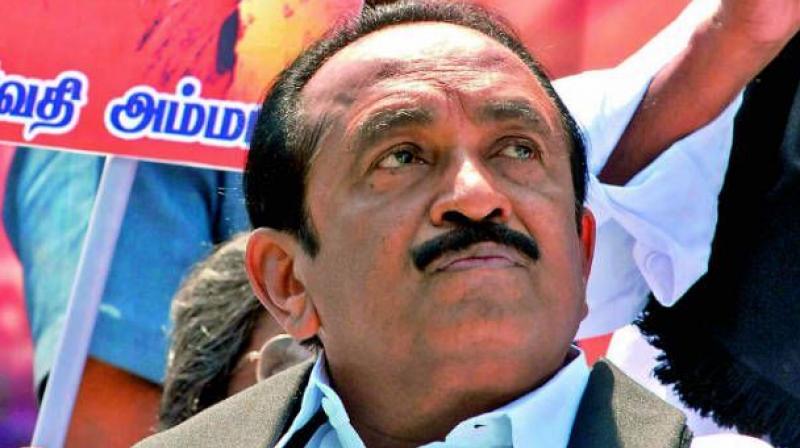 Tuticorin: MDMK leader Vaiko and several others, including farmers, were on Tuesday arrested when they attempted to stage a 'rail roko' agitation at Kovilpatti in the district in support of their demands, including waiver of farm loans, police said.
They were protesting against alleged harassment of farmers by banks for non-repayment of farm loans and demanding among others waiver of all agricultural loans.
Vaiko and around 230 farmers and MDMK workers were arrested when they attempted to squat on the railway track at Kovilpatti as part of the state-wide protest by farmers' outfits, police said.
The agitation has been called by the Federation of Farmers Associations in the wake of suicide by farmers following alleged harassment by banks, which had lent to them, and pressing for waiver of such loans.
Several political parties, including MDMK, have extended their support to the protest.
...