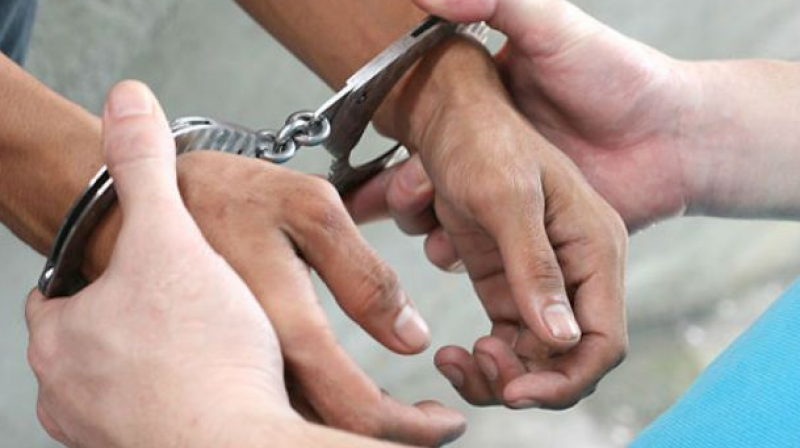 Srinagar: The Jammu and Kashmir police on Tuesday claimed arresting five persons involved in hurling Molotov cocktails (petrol bombs) at security forces vehicles and threatening traders and local residents of central Srinagar to force shutdowns.
Separately, four persons were arrested in north-western town of Bara-mulla for allegedly being responsible for acts of arson and issuing threats to shopkeepers for same purpose, the police clai-med.
The police said that four "miscreants" arrested in Srinagar had targeted vehicles of local police and various central security forces with petrol bombs in the areas of Saraf Kadal, Bohuri Kadal, Rajwari Kadal, Khanyar and Nowhatta of central Srinagar. "They were involved also in intimidating and thre-atening shopkeepers and other businessmen based in the old city," a statement issued by it here said. It added that the police investigators also found that the "miscreants" were forcing minors to track the movement of J&K police and security forces' vehicles in the area. Police also said that four "miscreants" involved in arson and threatening of the locals in Baramulla were also arrested.
...