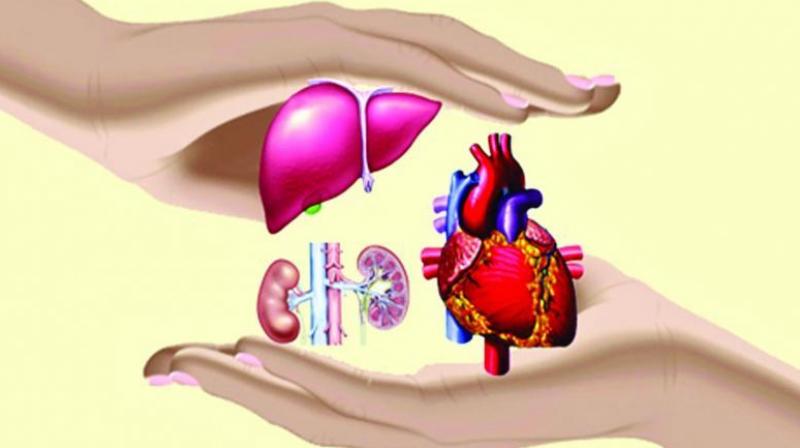 ANANTAPUR: Kurnool SP Ake Ravikrishna along with his family members gave consent letters to donate his organs after death, during the Gandhi Jayanthi celebrations at Kurnool on Sunday.
Mahatma Gandhi was remembered at Medavari Venkaiah Setty Satram in Kurnool city where Gandhi stayed for a few days and interacted with people on the freedom movement.
Mr Ravikrishna was the chief guest on the occasion. After paying floral tributes to Gandhiji's portrait at the Medavari Venkaiah Setty Satram, Mr Ravikrishna announced donation of his organs.
His wife Ake Rathnamala and mother Ake Parvathi signed consent documents for the Jeevandan programme, being implemented by the Centre to create awareness among people about organ donation.
Impressed with the SP's family consent for organ donation, Kurnool one town circle inspector Krishnaiah, his wife Arunakrishna and daughter Dhanya Srija also expressed their willingness to donate organs after death.
Speaking on the occasion, the SP observed that bodies are either buried or burnt without benefiting society.
"Jeevandan, concept of organ donation would give rebirth to many people. Our family felt this is social responsibility to save many lives," he recalled how the district people had joined the eye donation consent campaign in huge numbers including many rowdy sheeters from all parts of the district.
He asked Medavari Venkaiah Setty's grandson M. Ravi Kumar to protect the monument. Special branch DSP J. Babu Prasad, circle inspectors Krishnaiah and Nagaraja Yadav were present on the occasion.
...