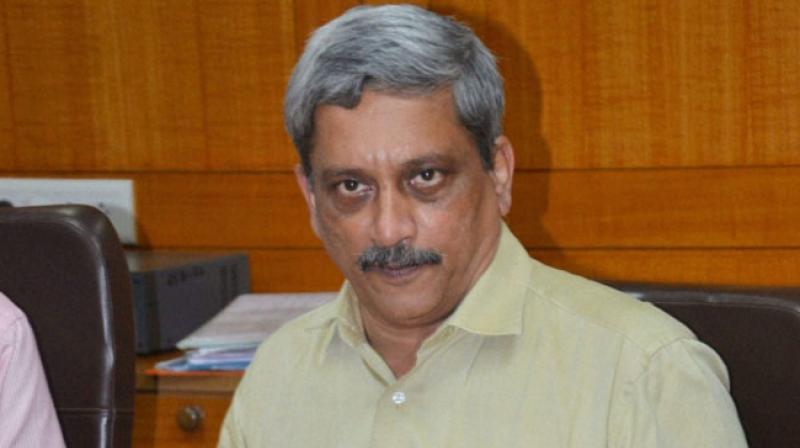 Mumbai: In what may irk the Bharatiya Janata Party (BJP), the Shiv Sena on Friday extended its support to Subhash Velingkar, who was sacked as the RSS Goa unit chief for running a campaign against the saffron party after the state government continued grant in aid to 127 church-run English medium schools.
Announcing his party's support to Velingkar, Shiv Sena leader Sanjay Raut launched a frontal attack on Defence Minister Manohar Parrikar and alleged that the latter, who launched the movement with the sacked RSS Goa unit chief, forgot the cause after coming to power in the state.
"Manohar Parrikar, the current Defence Minister, launched this movement with Subhash Velingkar when he was the Leader of Opposition in Goa. But after becoming the Chief Minister and coming to power, he has forgotten his promises and is granting permission to the missionary schools," he said.
Raut said that Velingkar's fight is for national interest and added that his party would always support his cause.
"The cause for which Velingkar is fighting is for Goa's and national interest. Homeland will be there only if the mother tongue remains. We don't know what is happening internally between the BJP and RSS but the Shiv Sena will always support the cause for which Velingkar is fighting," he added.
The RSS had earlier this week sacked Valingkar a day after the Bharatiya Bhasha Suraksha Manch (BBSM) of which he is a part announced the floating of a political party.
Velingkar had persistently been challenging the BJP government in the state as part of the campaign for making regional languages like Konkani and Marathi the medium of instruction in schools.
In the last few months, Velingkar was extremely critical of the state government's education policies, which he said favoured the English language and not regional languages Konkani and Marathi.
...