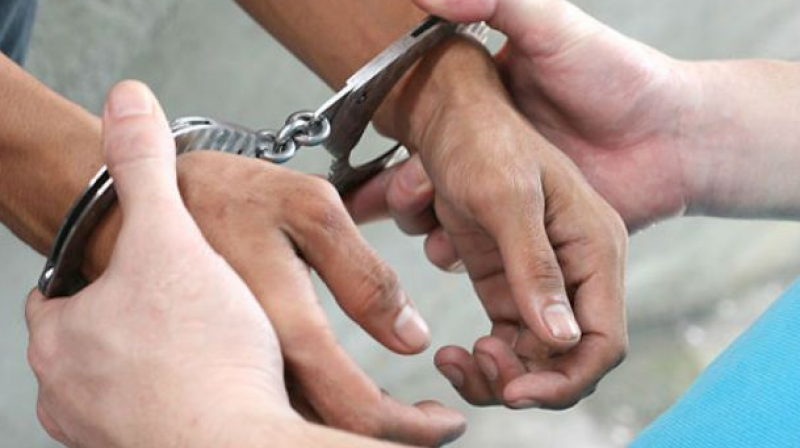 Thanjavur: A CBSE school teacher has landed in jail after burning the national flag and advocationg secession in protest against the Centre not forming the CMB. The district police arrested Prabhu (34) of Mathakoil street, Pudupadaiyur near Kumbakonam for allegedly burning the national flag on Saturday night.
Prabhu, who has been working as a drawing master in a CBSE school at Cholanmaligai, has allegedly sent a video message in social media. In the video he is seen burning the national flag with statements that he is burning the national flag as the Central government has sadly deprived the rights of Tamil Nadu people on the Cauvery issue.
"We should erase the feeling of Indian from our mind. Separate Tamil Nadu is the only solution," he reportedly posted in the video out of sheer frustration over the Central government's attitude towards the issue even after the Supreme court's verdict.
The police who saw the video, which went viral in social media like Facebook and Twitter, identified that it was Prabhu who uploaded the video. They arrested him on Saturday night. Prabhu's wife Ilavarasi is running a computer centre at Patteeswaram. They have two daughters, police sources added.
...