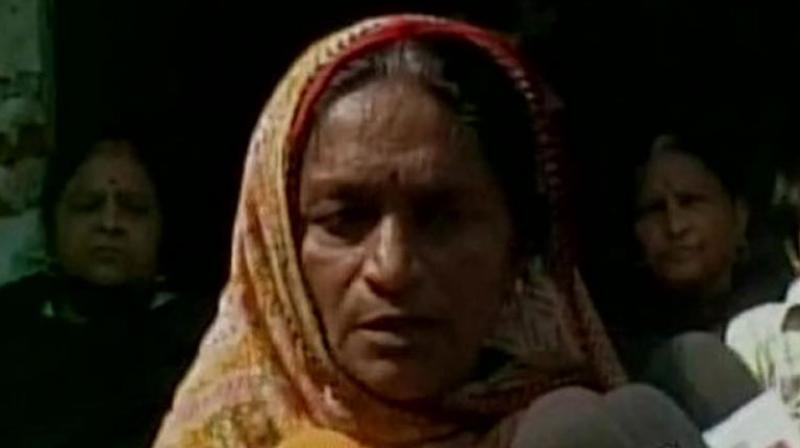 New Delhi: My son is not a terrorist and the entire world will know it soon, said JNU students union president Kanhaiya Kumar's mother Meena Devi, elated over her son being granted bail today in a sedition case.
"My son is not a terrorist and the world will know it soon. I have faith in him, he will fight the opponents who have framed him. For every mother her child is great, if he has committed mistake punish him but do not call him a terrorist. He is not one, he never will be," Devi told over phone from Bihar.
Meena, is an Anganwadi worker in Bihar's Begusarai district, earning Rs 3,500 per month, while her 65-year-old husband has been bedridden for seven years due to paralysis.
Kanhaiya's brother Prince said, "The last few days have been very stressful for us but his bail has come as a big relief. We hope things will be sorted soon and he will come out clean".
Kanhaiya, was arrested on February 12 in a sedition case in connection with an event on campus against hanging of Parliament attack convict Afzal Guru during which anti-national slogans were allegedly raised. He was today granted interim bail for six months by the Delhi High Court, which said that he has to cooperate in the ongoing investigation and has to present himself before the investigators as and when required.
The JNUSU president, who has been popular among students right from the day of the presidential debate held before JNUSU elections, had asserted a day before his arrest that he did not need a "certificate of patriotism from RSS".
Kanhaiya studied in R K C High School in Bihar's Barauni area before joining College of Commerce in Patna in 2004. After completing his graduation from Nalanda Open University, Kumar moved to Delhi and subsequently joined JNU for his M.Phil in 2011. He is now a third year Ph.D student in the School of International Studies.
...