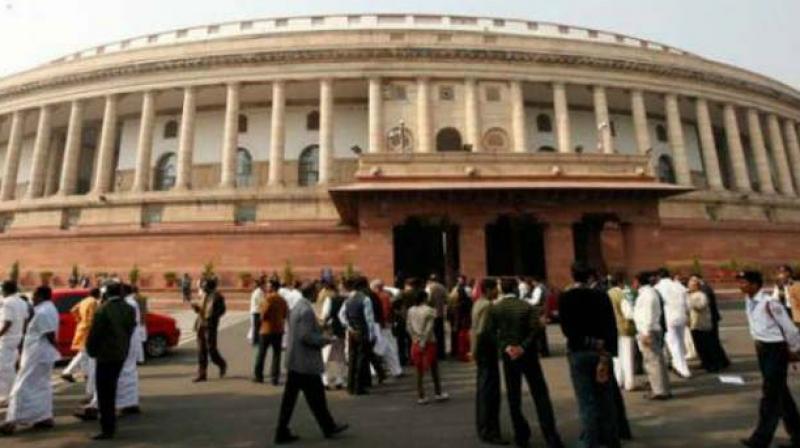 Kakinada: There is a mixed reaction to the interim Union Budget presented to the Parliament on Friday.
A section of employees expressed satisfaction and joy over the concessions proposed for income tax to the middle cass. Many others, however, expressed apprehensions over the provisions suggested pointing out that it was only an interim budget. They said that the next government taking office after the general elections may or may choose to honour the proposals. Irrespective of whether the BJP is re-elected at the Centre, there continues to be uncertainty about the fate of most of the proposals made under the budget exercise.
Members of the Bharatiya Janata Party (BJP) and some of the middle class employees hailed the proposals, especially the one to raise the slab for minimum income for taxation to Rs 5 lakh.
Members of the opposition parties and some of the traders expressed displeasure over the conditions for determining the IT slab. BJP city president Chitneedi Srinivas said that the interim budget is in the interest of farmers, labourers and those below poverty line. The Budget has given significant boost to the various welfare schemes through funding. At the same time, the Budget takes into account the importance of development of the country.
BJP district president Y. Malakondaiah said that the budget proved that the Union Government, led by the Prime Minister Narendra Modi is in favour of poor and middle classes and he would strive hard for the improving the lifestyles of the people of the country.
Mandal Parishad Development Officer and leader of the contributory pension scheme abolition committee Tuthika Srinivasa Viswanath said that the Union government belied the hopes of 48 lakh employees who have been agitating for abolition of the CPS. He said that though the government announced liberalising the new pension system, it did not mention the abolition of the CPS except increasing the pension fund from 10 to 14 per cent. He also said that the Union government did not allocate funds for AP to encourage industrial sector.
CPI district secretary T. Madhu said that there was no use for poorer sections by the Budget. He said that the budget was prepared in view of getting benefit in the coming polls.
...