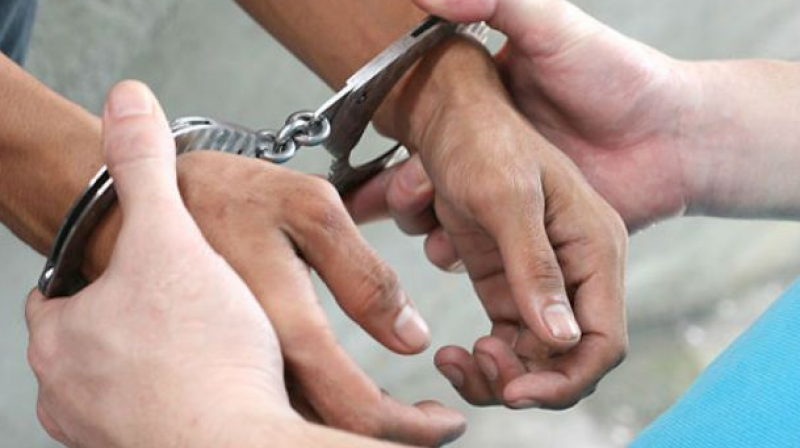 Nellore: Red sanders taskforce teams, along with local police, held six most-wanted interstate smugglers from Tamil Nadu during a raid at Mallemkonda forest area in Ananthasagaram mandal of SPSR Nellore district on Wednesday.
The accused are involved in about 20 cases in Nellore district.
Speaking to media persons here on Thursday, OSD (Crime) Vithaleswar said that the kingpin of the gang Ravek Kulanthai Raj alias Raju was into CD's business and switched over to red sanders smuggling through some acquaintances.
He roped in Tamim Ansari, Sayyed Abraheer alias Abu Daheer, Sayyed Ibrahim, AR Iqbal and Nagur Gani to assist him. Police kept a tab on their movements and all of them were held during the raid on Wednesday following a tip off.
Apart from taskforce, Anantasagaram SI T. Raghunadha Rao and his team took part in the operation.
The teams seized 138 red sander logs worth Rs 3.01 crore, one Scorpio SUV, an Innova car, one motorcycle and 20 mobile phones from the smugglers.
Mr Vithaleswar said the accused attempted to crush the police under the wheels of their vehicles to escape from the scene but police managed to nab them.
He said they have formed three teams to track down some smugglers having links with the six member gang. He added that they will also seize the properties of the offender
...