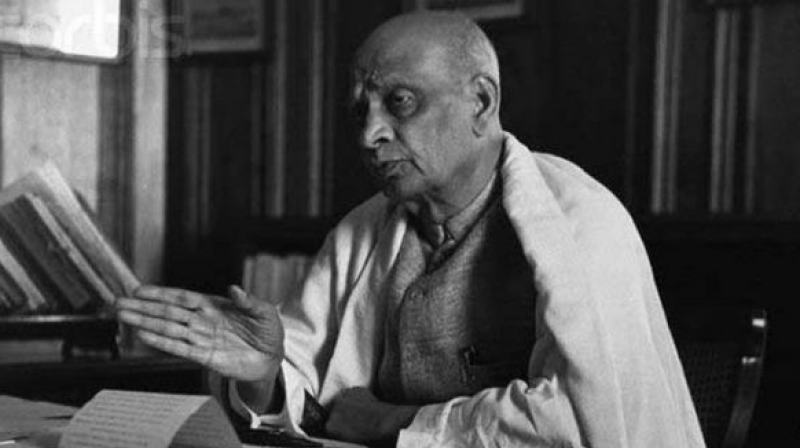 Hyderabad: The idea of India as a nation has remained contentious in academia.Notwithstanding the cultural unity that the Indian subcontinent has had from times immemorial, the idea of 'nation state' was a recent one.
It's a fact that India would not have been one political entity but for the contribution made by the Iron Man of India. Sardar Vallabhbhai Patel's contribution was not limited to bringing over 562 princely states under one umbrella by demonstrating extraordinary political acumen, but extended to taking some candid decisions.
One such was Operation Polo. Sardar Patel handled the issue of Hyderabad samsthan at a critical juncture. The Razakars were committing horrendous crimes on the people, especially the Hindus, while the Nizam was toying with the idea of either making Hyderabad an independent country or merging it with Pakistan on the lines of East Pakistan.
Inspired by the slogan of Vande Mataram, the people of Hyderabad samsthan fought for three causes: against Razakars, for the liberation of Hyderabad Samsthan and for the unification of Hyderabad into the Indian Union.
In September 1948, Razakars massacred Hindus and committed heinous crimes. Incidents such as Parakala and Bairanpally took place. This proved the last straw. The fact that Nehru was tentative and the Cabinet was divided on the issue did not deter the Iron Man from taking the tough decision.
As a consequence of Operation Polo, the Nizam surrendered on September 17, 1948, and Hyderabad samsthan got merged with the Indian Union. This is a momentous occasion in history. But for Sardar Patel, Hyderabad samsthan would not have been part of the Indian Union.
Owing to Congress type of politics, the mega contributions of Sardar Patel were ignored and certain deeds of Congress leaders were blown out of proportion. In due recognition of the fact that the monumental contribution made by Sardar Patel did not get adequate recognition and with an objective to set certain historical fallacies right, Prime Minister Narendra Modi took the decision to instal the statue of Sardar Patel and dedicate it to the nation.
Mr Modi has been trying to bring to the fore those leaders who were marginalised by the Nehruvian discourse. Seventy years of history of post-independent India is a mute witness to the neglect by the successive governments of the monumental contribution made by Sardar Patel.
This is the minimum we as a nation could offer the chief architect of the modern Indian nation. The writer is BJP national executive member, president of the Hyderabad BJP unit and member of Bar Council of India.
...