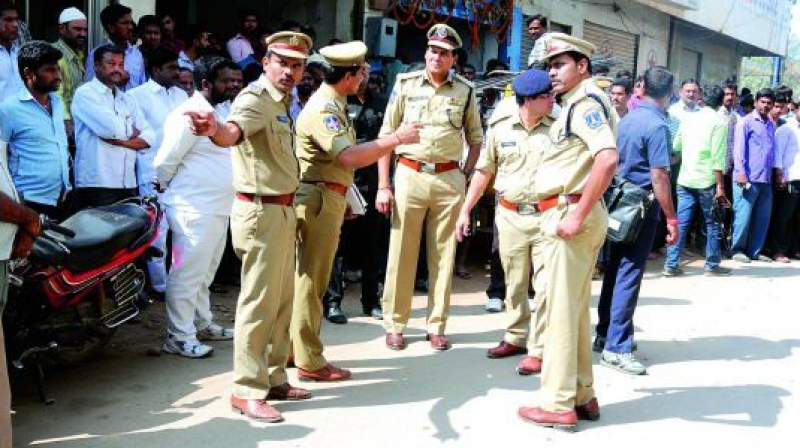 Hyderabad: The Hyderabad police police has identified major trouble spots for the GHMC polls and strengthened security to prevent untoward incidents. Apart from police, NCC cadets, and NSS volunteers have been drafted for security.
Police will deploy shadow teams to stop anti-social elements.
While Hyderabad police will deploy 25,624 personnel, Cyberabad will have 17,000 cops on the ground. To maintain public order and peace, Hyderabad police commissioner M. Mahender Reddy prohibited assembly of five or more persons within a 200-metre radius of polling stations.
Hyderabad police has identified 232 hypersensitive polling stations, and the Cyberabad police, 58.
Mr Mahender Reddy said CCTV cameras in 3,200 polling stations which will be connected to the police command and control centre. "All CCTV cameras under the community CCTV project will be used to monitor the areas," he said.
Among other things, the police will enforce the queue systems at polling stations. Police has ordered the closure of liquor shops and bars attached to restaurants. Sale or serving of liquor has been barred for three days till the end of voting.
Police has prohibited the carrying of arms or sticks and sticks or any instruments which may be used as weapons. Carrying or collecting stones or other means of casting missiles is an offence on the voting day, police said.
...