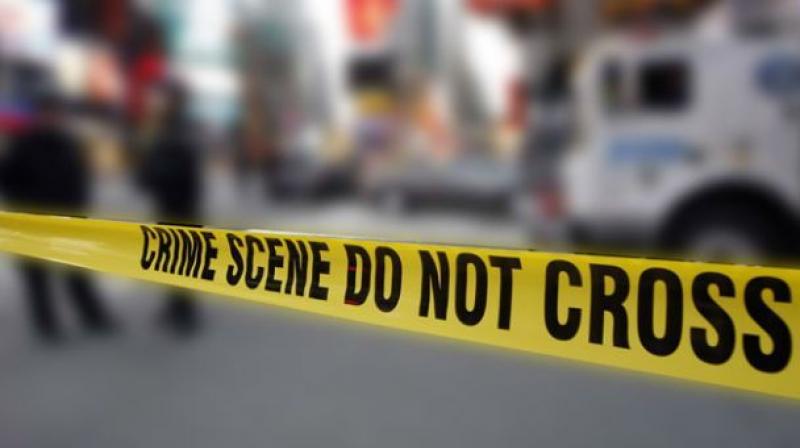 Nellore: The death of 20-year-old Indra Kalavathi in suspicious circumstances late on Sunday night led to speculations over a possible honour killing at Nagireddypalli village in Komorolu mandal of Prakasam district. Giving thrust to the rumours, her kin performed her last rites during the early hours of Monday without any information to locals.
Kalavathi's father Pandaraboina Avulaiah is a retired employee of BSF and works as a security guard in a metro rail station at Hyderabad. She is his third daughter and was is in love with a boy belonging to the SC Colony in the village since 5 years.
After coming to know about the affair, Avulaiah stopped her from going to college when she was studying degree. The girl along with her lover left home and went to Hyderabad. Police in Hyderabad counselled the girl and handed her over to her parents after summoning them when the lovers approached them some time ago.
Avulaiah arranged her marriage with his sister's son recently but the girl continued to keep in touch with her lover despite warnings by the parents. Locals believe that Avulaiah has killed Kalavathi since her lover belongs to the SC community. They said that Avulaiah and his close relatives took the body to the burial ground and completed the funeral rites before sunrise. They told locals that she had succumbed to some illness and they completed the obsequies because it is not good for the family to keep the body of unmarried women after death.
Police led by SI Mallikarjuna Rao examined the house of Avulaiah after registering a case based on a complaint from VRO Basha. Markapuram DSP N.V. Ramanjaneyulu said there is no evidence to prove that it is a honour killing and they have to believe the version of the father since no one else was present when she died.
According to the DSP, Avulaiah told police that he found his daughter dead in the early hours of Monday and informed his son living in another part of the village. He said his wife is bedridden from a long time. Reacting to a question from police over the hurry in performing the funeral, he told police that the death of an unmarried woman would give room for doubts in the village so he hastened the last rites.
Mr Ramanjaneyulu agreed that there was room for suspicion because her marriage was fixed recently. He added they will continue investigation to bring the truth to light.
...