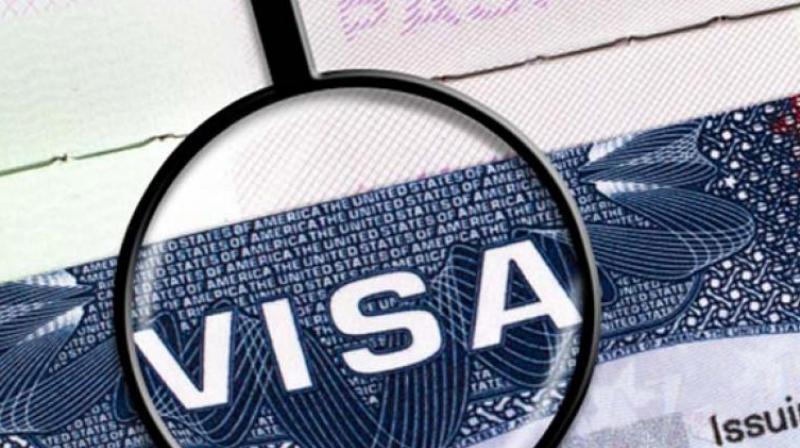 Hyderabad: Immigration New Zealand's Mumbai area office has confirmed that eight Hyderabad-based consultants, who had been sending the most students to New Zealand, have been involved in the visa fraud that came to light recently.
They are Kiwi Overseas Services, Sunrise Overseas Educational Consultants, IVY Overseas of SR Nagar, FIFO Overseas, Leaf Educational Services, AR Overseas Consultants of Dilsukhnagar, Storm Atlas and V & U Intellect Consultants.
Immigration New Zealand authorities meanwhile said that the visa rejection rate and the number of students being deported were the highest among Indians. In turn, students from Hyderabad topped the list among Indians.
Around 150 students, mostly from Hyderabad, were served deportation letters as an organised financial document fraud was detected regarding the students send by Hyderabad agents.
An investigation report of NZ Immigration regarding Hyderabad consultants is available with DC. The report states: "...the fraud appears to have exploited the fact that education loan documents are normally verified at sanction stage but not at disbursal stage, therefore creating an unguarded stage in the visa process which these agents have noticed and exploited."
For instance, Kiwi Overseas Services is one of the biggest New Zealand agents for students in Hyderabad. It had 48 out of 104 applicants approved since January 2015. Of them at least 31, around 65 per cent, were provided with fake loan disbursal letters.
8 Hyderabad agents in New Zealand visa fraud
The Mumbai area office verification support team undertook direct verifications with various banks in Hyderabad.
Migrant Workers Association of Aotearoa / NZ has been helping nine students from Hyderabad — Charan Reddy, Sunil Chinta, Shahed, Shujath Ullah Baig, Teegala Sairoopreddy, Manoj Kiran, Hafiz Syed, Ramakrishna Reddy and Pradeep Reddy. In an email response, MWA's Anu Kaloti stated, "This investigation was carried out on some 57 agents in Hyderabad alone. It is clear from the report that the fraud was committed by the agents and corrupt bank officials in India, but the report does not reveal the names of banks. We and the students have requested help from Mr Sanjeev Kohli, Indian envoy in NZ.
"The students have also Tweeted to external affairs minister Sushma Swaraj asking for help but there was no response. The students are extremely stressed." She added, "The report also clearly states that Immigration NZ had not been checking the loan disbursement documents thoroughly."
When DC did a check on agents, it was found that most of the consultants had downed shutters. Some of them had brought down their websites too.
...