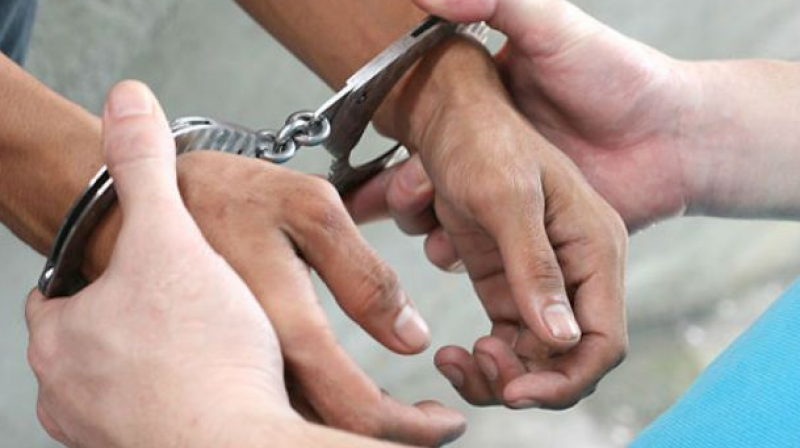 Hyderabad: Two months after the murder of a man accused of sexually assaulting his own minor daughter, Bibinagar police arrested his wife on charges of murder and causing the disappearance of evidence. The woman M. Manga, 31, had killed her husband Muddangula Yadaviri, 35, for forcing her to get him money for liquor by indulging in prostitution. She throttled him and placed the body on the railway tracks, said police.
On August 18, Nalgonda railway police recovered the body of Yadagiri on the tracks at Bhongir railway station and booked a case. Manga had earlier said that he was attacked by unknown persons and killed. After the initial probe, the case was handed over to Bibinagar police who registered a case under Sections 302 and 201 of IPC and arrested Manga.
Yadadri Bhongir DCP E. Ramchandra Reddy said Yadagiri and Manga had six children including three daughters. They were ragpickers at Jawaharnagar and moved to Bhongir village in February. Yadagiri was arrested for attempting to rape his 10-year-old daughter at Jawaharnagar in January 2017, and the case is under trial at the LB Nagar court.
"On August 18, the family was sleeping on platform no 1 of Bibinagar railway station. Yadagiri, who was an alcohol addict, harassed his wife to get him money for alcohol by doing sex work. He also beat his children. Unable to bear his torture, she pushed him down, throttled him to death and threw the body on the tracks. She told police initially that some unidentified persons had killed her husband," said Mr Reddy. After that, she left for her parent's house in Jawaharnagar, where she was apprehended and produced in the court for judicial remand, said the DCP.
...