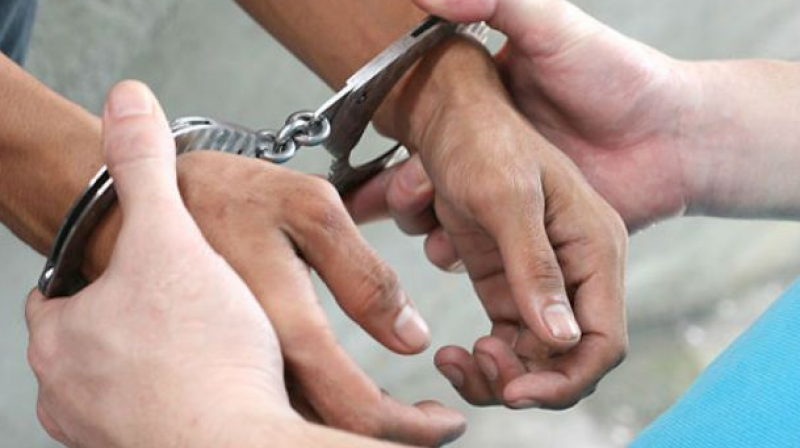 Hyderabad: West Zone Task Force police raided a brothel in the limits of SR Nagar police station on Thursday and apprehended two persons including the brothel owner and rescued a victim hailing from West Bengal. The police have identified the accused as Manepally Ravi Kiran, 35, the brothel owner, and Achanta Krishna Sagar, 27, a customer According to the police, about a year ago Ravi Kiran came to Hyderabad to earn a living and worked in different places. However his earnings were not sufficient to meet his lavish lifestyle. As such he hatched a plan to start a brothel in Hyderabad.
Five months ago he took the a flat in Kalyan nagar, under SR Nagar police station limits for Rs 15,000 per month and started running a brothel in it with female sex workers of West Bengal State. Deputy commissioner of police, Commissioner's Task Force, P. Radha Kishan Rao, said, "He used to bring girls from West Bengal State to Hyderabad on an agreement that he would pay them Rs 70,000 for 15 days. On this note, he began functioning his brothel. About one week ago the accused brought one new female sex worker from West Bengal state."
West Zone Task Force inspector B. Gattu Mallu said, "On credible information we raided the house and apprehended the accused persons Manepally Ravi Kiran and Achanta Krishna Sagar and rescued one victim." of West Bengal." The Task Force team seized cash of Rs 10,500 and three mobile phones. The accused persons along with seized property and rescued victim were handed over to SHO, SR Nagar PS, for further action.
...