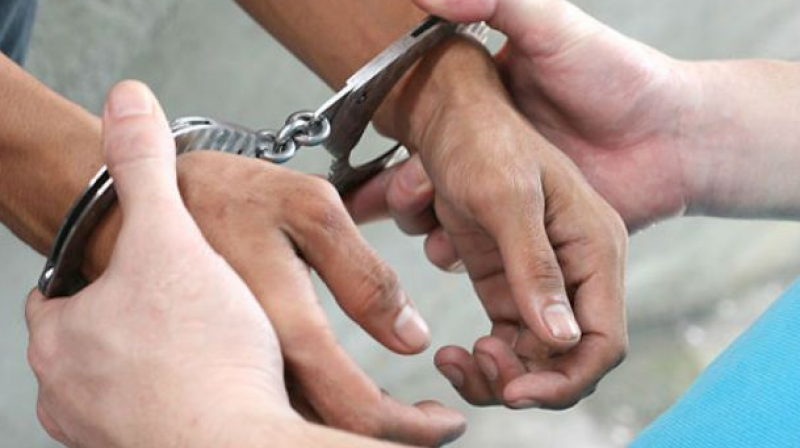 Hyderabad: A goldsmith who allegedly raped his tenant's wife and threatened to post her pictures on social media was arrested by the Malkajgiri police on Wednesday. Taking advantage of the absence of the woman's husband, the accused entered the house, gagged and raped her to ensure that her children did not wake up, said the police.
The victim, 30, was living with her family at Anand Bagh in Malkajgiri along with her husband and two children in a house owned by one Shiva Prasad, 37, a goldsmith. The family was living in the house of Prasad for the last three years.
Malkajgiri inspector A. Manmohan said that for about eight months, Prasad was harassing the victim on the pretext of love asking her to be in a relationship with him.
He also had threatened to kill himself if she did not oblige. He also had gifted a phone to her and used to call her frequently.
On September 12, Prasad noticed that the woman's husband was not present and went to her house. He forcibly entered the house and took her to the kitchen and raped her, he said.
"Accused Shiva Prasad had gagged her using clothes and raped her, to prevent her children from waking up. Further, he also had reportedly taken pictures of the victim in the same condition and threatened to spread them on social media, if she informed about the sexual assault to anyone," said the inspector.
After her husband came home, she informed him about the incident. When he went to Prasad and questioned him, he was beaten up and was threatened. However, the victim lodged a complaint. Subsequently, the accused was arrested and produced before a court for the judicial remand, said inspector Man Mohan.
...