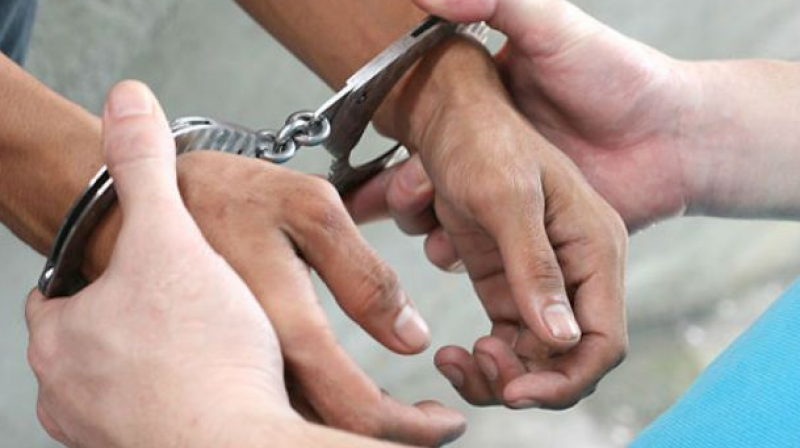 Chennai: T. Anandhi, who was running an illegal abortion centre in Tiruvannamalai, was arrested after much drama.
As police and medical department officials swooped on her scan centre on Tuesday, she locked herself inside a room and threatened to commit suicide, but the teams broke open the door and arrested her.
Directorate of medical and rural health services, which received a tip off some 10 days back, laid a trap to arrest Anandhi, who has been running the centre for the past few years.
Three government doctors from Nagapattinam, Cuddalore and Chennai formed a special team and acted as locals when they entered the clinic on Wednesday claiming that they need to treat one of their daughter at the clinic.
M. Kamalakanan, Superintendent, Directorate of Medical and Rural Health Services, said once the door of the clinic was opened, police forcefully entered the house and found two ladies hiding in a toilet.
"When we asked them questions, they didn't open their mouth. T. Anandhi, the woman behind the racket locked herself in the bedroom and threatened to commit suicide. However, the team broke open the door and arrested her. When the police team checked the terrace, they found around seven women there," he said.
Anandhi was conducting MTP (Medical Termination of Pregnancy) operations on the terrace. "She is not a Diploma in Medical Laboratory Test (DMLT) holder. We broke open the bedroom door and found a machine, MTP kits and tablets, all of which we seized," he said.
The five women, of which two were in a bad condition, were sent to Tiruvannamalai Medical College for safe abortion, he said. He also said Ms Ananthi will be prosecuted under the MTP 1971 Act and the Pre Conception and Pre Natal Diagnostic Technique (PCPNDT) Act 1994.
...