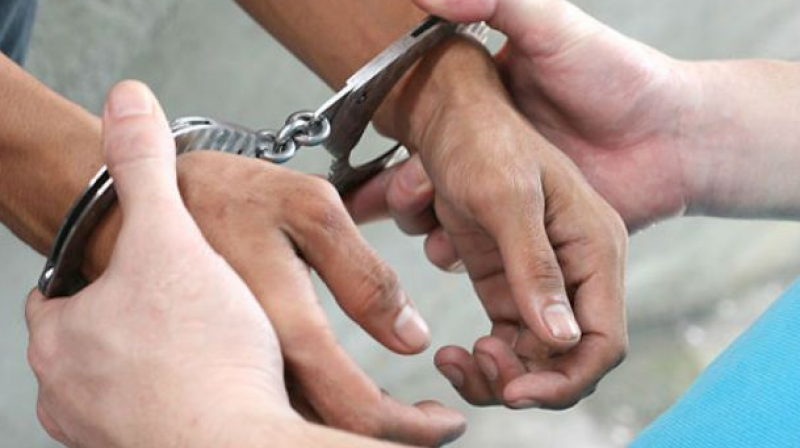 Hyderabad: When 27-year-old N. Dayakar from Shamirpet was searching for a job, a friend told him about an international company that could change his life.
Like many others, Dayakar believed that becoming an agent in Hyderabad for Qnet, a Singapore-based direct selling company, would bring him the fortune he always dreamt of. He could not afford the first investment sought by the company and had to depend on his father, who is in Dubai.
Soon after Dayakar met senior company agents at Ameerpet, they called his father over and convinced him. His father paid Rs 1 lakh as investment. In return, the agents gave Dayakar a Qnet product, a 'healing bio-disc', claiming that it was a tool to cure chronic diseases and increase energy levels.
"They said it was worth `25,000. As per the rule, I had to draw more people into the scheme to get a commission. I was told that I would be trained to sell these products and also in e-commerce. I was offered a salary and commission. It has been more than a year and I have not got a single paisa," said Dayakar.
The hard-earned money of several youngsters in the state is reaching Singapore through schemes like Qnet.
Following the multi-level marketing model, or the binary tree structure, top Qnet officials overseas get 40 per cent commission for each investment and products sold by youngsters in the state. Over 175 youths have lost lakhs of Rupees in the name of investments in the past year.
The white collar offences team of the Central Crime Station is investigating three cases against Qnet. Though the Mumbai Enforcement Directorate had registered a case under the Prevention of Money Laundering Act against Qnet on similar allegations, the Hyderabad police has booked cases under IPC Sections 420 (cheating) and 406 (criminal breach of trust).
"The issue with Qnet is that all the main officials are in Singapore while senior agents are in Hyderabad. Direct selling in Singapore is legal while in India it is illegal. Because it follows MLM techniques, the lower strata of agents suffer," said Additional DCP Vijayendar Reddy of the Central Crime Station.
"Most of the youngsters were lured into the scheme by the senior agents promising jobs. Actually these were bogus MLM schemes and not job opportunities," said another investigating official, ACP K. Ram Kumar from the White Collar Offences team of CCS.
According to police, a few senior agents were arrested by the city police in this scam. They secured bail. Though the police is yet to calculate the extent of money lost in the scam, cops say it could run into crores.
Qnet office at Ameerpet closed
T. Vishwa Teja, 24, joined the Qnet scheme in 2014 with an investment of `1 lakh after a former bank employee named Ramesh Kurmeti promised him a fortune if he did the 'business'. He was told he would get trained and then earn a lot of money by way of adding more people to the scheme.
Teja zealously added his friends and relatives. Senior agents convinced him that he could get a job in Malaysia as he was performing well. "When I fell for their promises, they asked me to pay more money as investment to get the job. I sold our farm in my native place and paid them over `10 lakh. They neither gave me a job in Malaysia nor repaid the money," Teja said.
A large number of victims had taken bank loans and small loans to invest in Qnet schemes. None of them got the commission or the salary promised. "I sold 80 grams of my mother's gold. I wanted a job but lost my money," said a 25-year-old victim from Khammam, who had completed diploma in engineering.
There are many who borrowed from private financiers to invest in the scheme. They are now being harassed by the moneylenders. Most people paid Rs 2 lakh or more while many paid between Rs 1 lakh and Rs 2 lakh.
Though the first ones to join the scheme got a few thousand rupees as commission, it stopped by the end of 2015 and the office opened at Ameerpet by the senior agents was closed down.
Qnet sells products related to energy, nutrition and personal care. The products claim to have special effects but are bogus. Company officials claim that their products focus on enhancing the lives of customers and promoting a healthy lifestyle. Globally, Qnet sells products ranging from wellness and skincare products to nutrition items, while in India they focus on 'life enhancement' products.
...