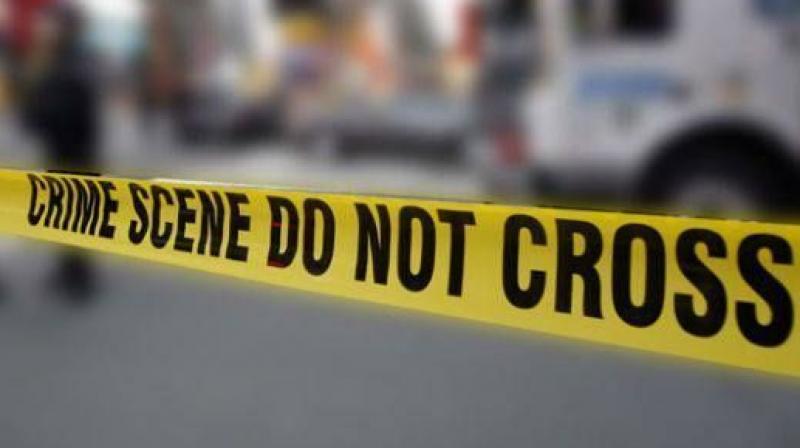 Hyderabad: Depressed with the behaviour of her physically handicapped husband, a 40-year-old drunk housewife allegedly killed him on Sunday midnight. Police said the housewife, Suguna, had an argument with her husband Venkatesh after consuming alcohol, and in a fit of rage hit him with an iron rod on the head.
Locals who saw the incident on Monday morning, alerted the police. Police said, K. Venkatesh, 45 and Suguna, 38, hailing from Nalgonda came to Hyderabad a few years ago and settled at Saidabad, along with their two daughters and a son.
The daughters got married and the son is studying in Class VIII in a nearby school. Venkatesh was working as a daily wage labourer and Suguna was a housewife. Six months ago, Venkatesh lost one of his legs in an accident and became bedridden.
After that Suguna started working as a daily wage labourer. Both Suguna and Venkatesh were alcoholics and used to regularly consume alcohol at home before going to sleep. As Suguna's earnings were not sufficient to maintain the family the couple often had arguments over financial issues.
On Sunday night both consumed alcohol and later had an argument. "In a fit of rage Suguna took an iron rod and hit Venkatesh on his head and he became unconscious," said Saidabad inspector Sattaiah.
She thought that he had fallen asleep and went to sleep. On Monday morning, neighbours who saw Venkatesh lying in a pool of blood on the floor, informed the police. A murder case was registered and the body was handed over to the family after post-mortem. Suguna was taken into custody for questioning.