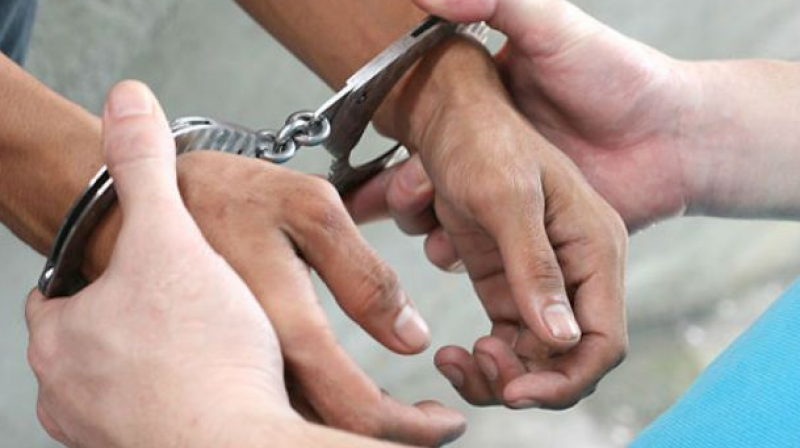 Chennai: In what appeared to be the second attempt late on Sunday night to decamp with industrial boilers from a defunct chemical manufacturing plant in Kosapur near Manali, the city police arrested four persons including a scrap dealer who masterminded the heist with the help of his aides.
The scrap dealer, H. Allah Pichai, (30), of New Washermanpet and crane operators P. Anbu (38), of Washermanpet, Elayaraja, (30), of Tondiarpet and truck driver J. Narayanan, (38), were picked up when they were busy loading the boiler weighing about 15 tonnes into a lorry.
The boiler, two cranes used for lifting it and three lorries were seized from their possession. Given the number of vehicles involved in the heist, police suspect there could have been more hands at the job and who may have fled from the scene at the sight of the patrol vehicle. Preliminary investigations revealed Allah Pichai, who runs a scrap shop in Tondiarpet, eyed the factory's boilers as his jackpot in the scrap trade.
He was also convinced they were a safe bet and had even struck a deal with another dealer, who was looking for several tonnes of iron scrap, to dispose of the boilers.
Allah Pichai roped in his friends Anbu and Elayaraja to operate the cranes and assured them that the job would be as easy as driving in and driving out with the loot under the cover of darkness on Sunday night.
This plot too did not fructify as in the previous attempt made to carry out the theft on March 28. The plan faltered after a security guard, R. Murali, saw the movement of the boilers and alerted Madhavaram Milk Colony police station.
Inspector (Crime) Shanmuga Sundaram and his party responded to the call and rounded up the quartet who attempted to flee on foot. The factory has remained shut since 1990 after the owners filed for bankruptcy.
Though there are guards, the factory does not have an intact compound wall or a proper fence, which makes it vulnerable for anti-social activities and thefts.
...