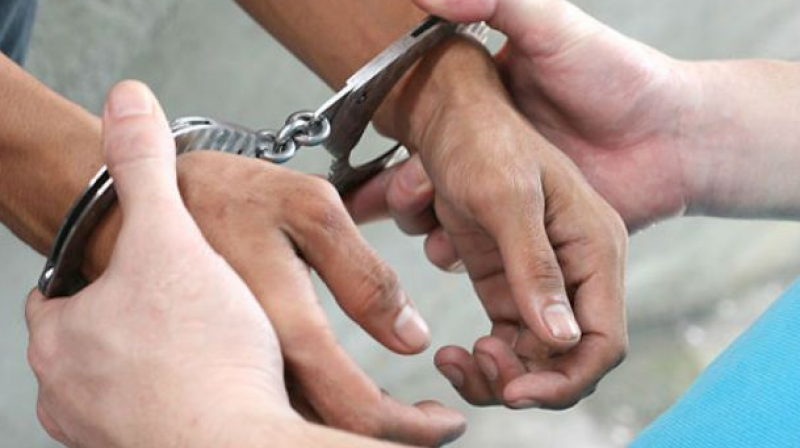 KANNUR: Kalyana Sora (marriage-ragging) had to pay its price in Kolavalloor near here on Monday. Five friends of the groom who prevented him from attending the reception ceremony and held him back in 'custody' landed in police custody. Friends of the bride and groom playing a prank on them, their relatives and guests, is prevalent in Malabar. The nikah of Nabeeh was solemnised with a girl in Elankode on Monday afternoon at the bride's residence.
The function was scheduled at 8 pm and from 2.30 pm, and on the way back home, the friends hijacked him to Thottilpalam in Kozhikode district. When there was no trace of his son, and his phone remained switched off, the father alerted the police. Police arrested Nabeel (27) Sadiq (32), Ismail (32), Foumeer (32) and Aseeb (31). They had also taken the groom's mobile phone and did not let him make calls, Kolavallur SI Dhananjaya Das said.
He said the youngsters were not under the influence of alcohol and the 'siege' was part of the prank. They face charges of illegal detention and unlawful assembly. He said it might be the first arrest in a Kalyana Sora though many people fall victims to this "nuisance", especially on auspicious occasions like wedding.
Usually, nobody registers a case since the persons involved are either relatives or friends. "The father of the groom was upset and was crying when he came here to complain," he told DC. Mr Nabeeh was supposed to attend the reception at home in the evening when the bride arrives. All the five are now out on bail.
...