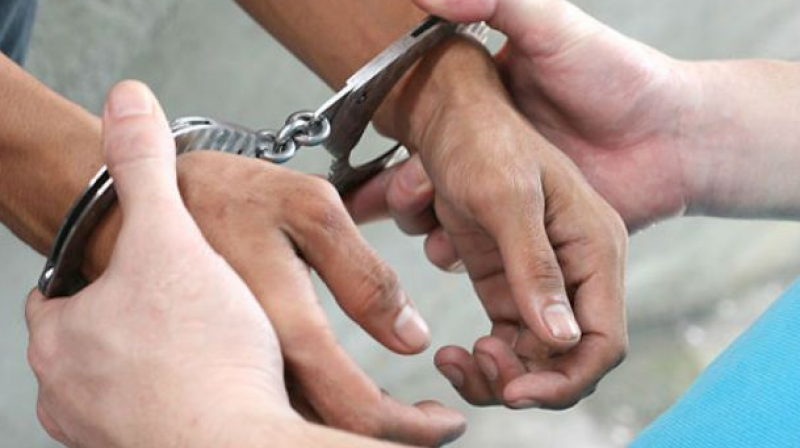 Hyderabad: Two people, including a BPO employee, who stole the debit card details of people when they deposited cash in cash deposit machines, were arrested by Cyberabad police on Monday.
The suspects, Kancharla Srikanth and Ravipati Madhava Rao, created fake IDs and opened bank accounts using them. After noting down account details, they transferred money from the victim's accounts to gaming sites and then to the bank account they created using fake ID. They stole Rs 17 lakh by waiting at ATM centers in Balanagar and Moosapet.
One of the victims K. Manikumar Rao deposited Rs 1.06 lakh in the Cash Deposit Machine (CDM) at Balanagar and noticed that transactions worth Rs 70,000 happened without his knowledge. Police soon identified the culprits.
Police found that after engineering, Srikanth was working as a team leader at Indian Health Organisation. In 2014, he started collecting ID proofs from online sources and with the help of his friends prepared fake IDs and opened bank accounts using them.
"He had a customer database. Using it, he called customers offering a credit card with Rs 2 lakh credit limit and collected `5,000 from each person," police said. He looted Rs 10 lakh in this way.
Srikanth collected account details of victims by standing behind them when they deposit money. He collected details of 10 people from CDMs in Moosapet, Balanagar, Raniganj and West Marredpally. He paid `3,500 a month to Madhava Rao for helping him.
Police said the duo purchased 47 gold coins each weighing one gram and diverted the money to more than 10 gaming sites which they diverted back to their accounts. Police arrested the duo and recovered the 47 gold coins, a laptop, mobiles and other material from them.
...