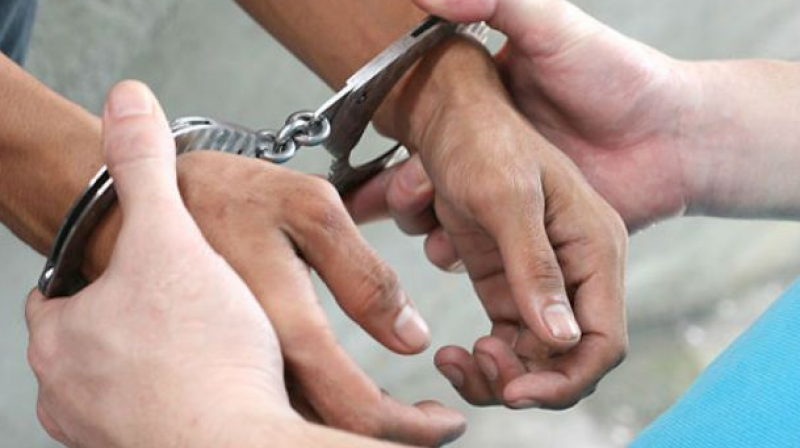 KOLLAM: Chavara police on Friday arrested two SFI activists in connection with the alleged attack against an ASI and a civil police officer the other day. The arrested have been identified as Jithin Pathrose and Akshay Asok, both students of Baby John Memorial College in Chavara. The police has also registered case against five other persons on the alleged incident that took place at Sankaramangalam on Thursday morning.
The incident took place on Thursday while the police team was on duty at Sankaramangalam junction being part of a mock drill on fire security and safety at the KMML, which was under progress. Meanwhile, a protest march conducted by the SFI activists reached the spot and was subsequently stopped by the police team to avoid possible hindrance to the mock drill. It is alleged that the SFI activists turned against the police for blocking them from conducting the march. In the bout between the activists and the police, ASI Francis Greek and Benedict, a civil police officer, were injured.
They were admitted to a nearby hospital and were later discharged. However, the SFI has denied the allegation of attack on police and maintained that the peaceful march conducted without hindering the traffic along the road was blocked by the police team. As the argument between the SFI leaders and police gave way to tense situation in the area, an officer fell on the ground which has been misinterpreted as attack on police.
...