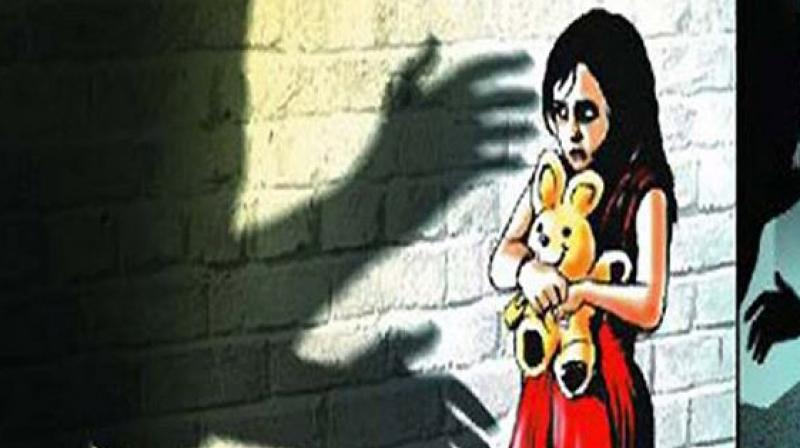 Indore: In a fit of anger, a man allegedly strangulated his three-year old niece to death for weeping continuously after her mother left the child under his care, police said.
The incident took place on Sunday and the maternal uncle of the girl, Dilip Badia, was arrested yesterday under Chandan Nagar Police station area, police said.
"On October 16, the mother of the girl, Jani Dawar, left her with Dilip and went to work. After some time, the child started crying for her mother. Dilip tried to pacify her, but the girl continued to weep. Thereafter, he lost his cool and strangulated her to death," City Superintendent of Police Sunil Patidar said.
According to police, the accused even tried to hide the matter. "He told the parents of the girl that she was unwell and vomiting. He took the child to the district hospital, where the doctors pronounced her dead. They informed the police about the child's death and asked for a post-mortem," the officer said.
However, even before the police team could reach the hospital, the accused had left the place and took the body without autopsy, he said.
"We went to the victim's house and recovered the body. After the post-mortem, it came to light that the toddler had been strangled to death," Patidar added.
When police grilled Dilip, he confessed to killing his niece, he added.
He told the police when Jani did not stop weeping for a long time, he slapped her twice. After this, the child started crying even more loudly, following which Dilip lost his temper and strangulated her after which the child died on the spot.
The accused has been booked under section 302 (murder) of IPC and further investigation is on, he added.
...