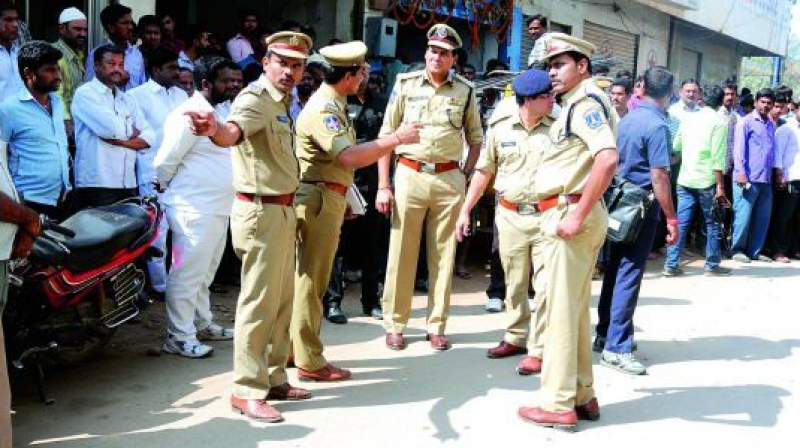 Hyderabad: An SI and four others were arrested after they were found involved in extorting money from a businessman under the pretext of exchanging demonetised currency. Police also seized Rs 34.2 lakh from the gang which robbed the victims of Rs 91.78 lakh.
Police said that on Wednesday a businessman from Manepalli Basava Kotilingam lodged a complaint with the police that on Monday night Erra Venkatesham, K. Raju Goud and another person dressed in police uniform offered to exchange demonetised currency of Rs 500 and Rs 1,000 denominations. 
The gang called them to the Keshava Rao farm house in Kallakal village and when Kotilingam and three others came with Rs 91.78 lakh demonetised currency, the five threatened to kill them, grabbed the money from them and fled.
Police registered a case and on inquiry found that Mansoorabad SI Anand Goud was also involved in the offence along with Venkatesham, Raju Goud, Pariyag Singh and R Bikshapathi.
The trio were arrested on Friday and remanded. Police also recovered Rs 12.76 lakh from Bikshapathi and Rs 21.5 lakh from Raju Goud. The case is under investigation
...