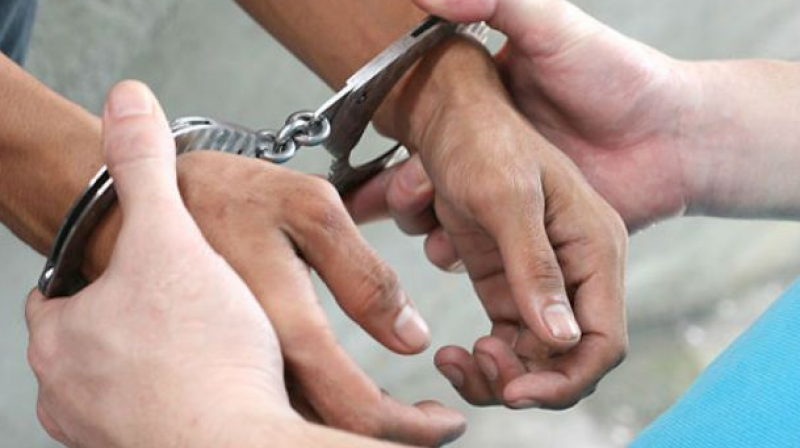 Chennai: Police on Monday arrested a 28-year-old woman for murdering the four-year-old daughter of her paramour by dumping the child into a bucket of water at Kundrathur.
The arrested woman, S. Asha, a divorcee, lived with her seven-year-old son at her younger brother's house. She developed a relationship with advocate Dharmalingam (31) while she was a domestic help at the latter's house in Kundrathur and was impregnated by him.
Dharmalingam was separated from his wife and child for the past 18 months. About a month ago, both of them got into an agreement wherein the man would spend every weekend with their four-year-old child Goshini.
As per the agreement, Dharmalingam brought Goshini home last Friday. On Sunday morning, he was informed by Asha that she swooned while playing outside and rushed her to a hospital nearby. Doctors examined and declared her brought dead. Meanwhile, the child's mother, Jayanthi, alleged foul play in the death and filed a police complaint against Dharmalingam.
From the beginning, Asha was the suspect in the case, a police officer said. Investigations revealed that Asha was miffed when Dharmalingam told her during a casual conversation that only his daughter, Goshini, would inherit his property.
The woman was pregnant with Dharmalingam's child, police said. Enraged over this, on Sunday, when Dharmalingam was away to meet a client, she dumped the child into a bucket of water and killed her. On his return, she staged a drama as if the child swooned.
Kundrathur police registered a case of murder. Asha was produced before a magistrate and remanded to judicial custody. In a strikingly similar incident last week in Villivakkam, a woman killed her neighbour's child, also a four-year-old girl due to enmity with the child's parents.