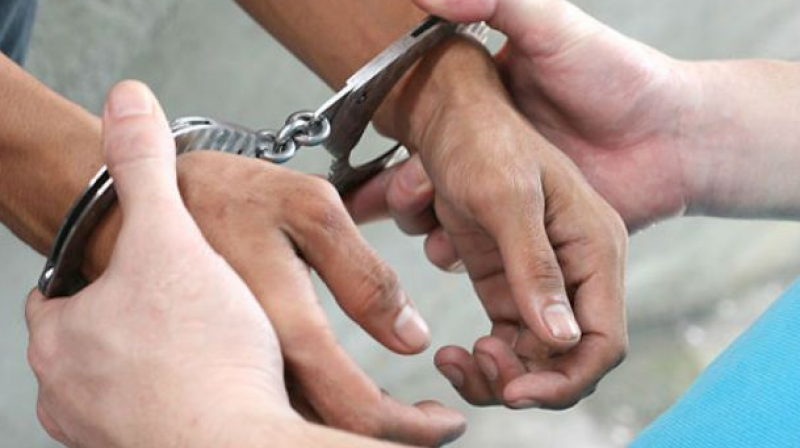 Chennai: Police on Monday arrested a 19-year-old college student, who in an inebriated condition, allegedly attempted to rape a home alone woman in her house in Kodungaiyur.
The accused teenager, S. Naresh Kumar. is a first year student at a private college in the city and is a resident of Kodungaiyur.
On Sunday , around 11 pm, he had knocked on the doors of his neighbour. The woman, a 27-year-old woman was with her two young children. When she opened the door assuming it to be her husband, the youth barged in and attempted to sexually abuse her, police sources said.
Neighbours rushed to the woman's aid on hearing her screams after which Naresh managed to flee the scene. The woman filed a complaint with the Kodungaiyur police on Monday after which police arrested Naresh. He was produced before a magistrate and remanded to judicial custody. Police investigations revealed that the teenager was earlier warned by the woman's family for making lewd remarks at her.
About a week ago, S Nirbhav Yadav (27), a security guard, was arrested for allegedly barging into an apartment and attempting to sexually abuse a college student at knifepoint.