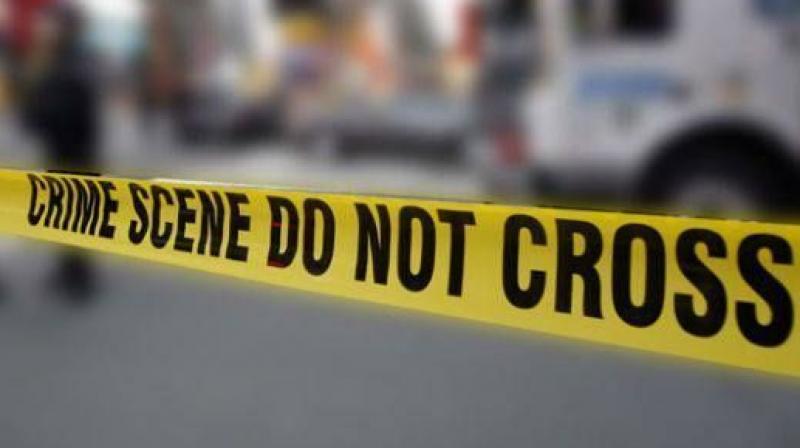 Hyderabad: Four days after a pregnant woman and her infant son were found dead in a water pit near their house in Adibatla, her father claimed that both were murdered by her husband.
Ch. Balaswami alleged that police did not book a murder case despite evidence indicating murder. He said that his daughter L. Saumya's husband L. Krishna Goud choked her and her baby to death and threw the body into the water pit. Goud claimed that she jumped into the pit and drowned. Balaswami said that there was not enough water in the pit for a person to drown. He alleged that Krishna Goud murdered Saumya to marry another woman, with whom he had an affair.
Saumya's son, Swathik, was 15 months old and she was four months pregnant. Her husband wanted to get rid of her, Balaswami said. The bodies of Saumya and her child were found on November 8 morning near her house in the water pit. After her parents filed a complaint, police, who did not confirm it was murder, booked a case of dowry death.
"It was evident that Saumya and the kid were murdered by Goud. The water pit is not deep enough for a person to drown. He had been harassing my daughter," said Balaswami.
Saumya and Krishna Goud got married in 2014 after they fell in love. As it was an inter-caste marriage their parents were not happy. However, things turned out well later.
Adibatla inspector R. Govinda Reddy said the police is awaiting the autopsy report. "We booked a dowry death casse. The suspect was arrested," he said.
...