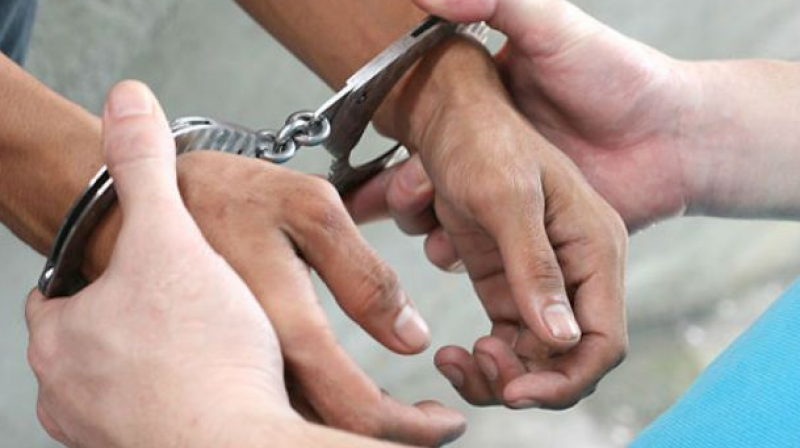 Hyderabad: A 30-year-old woman from Nellore was arrested by the Cyberabad cyber crime police on Wednesday for cheating techies living in the USA under the pretext of marriage. The police said that the accused used pictures of other women on matrimonial sites to trap grooms, adding that she had been arrested thrice previously for similar offences.
Police said, the accused, Koram Archana, 30, a resident of Begumpet and native of Nellore, was arrested previously by Hyderabad, Cyberabad, and Rachakonda police in connection with similar cases of fraud.
In May this year, Archana, claiming to be Pushtayi, a resident of Chennai, contacted a family who was looking for a bride for their techie son, who was working in the USA. She posted images of another woman on her profile on the matrimonial site and expressed her interest in marrying the techie.
Archana began talking to the techie online, where she eventually sent him several images of the unidentified woman whose picture she had used in her profile on the website. Soon after, she asked the techie to send him money to buy gold and platinum ornaments. After receiving the money, however, she stopped responding to his calls. Upon realising that his son had been defrauded, the groom's father filed a complaint against "Pushtayi".
The police said that Archana was an MBA graduate from SV University, married to a lecturer working in Nellore. In order to earn easy money, she resorted to cheating grooms living abroad, seeking Telugu brides.
"Whenever parents of a groom expressed their interest in meeting her in person, Archana would put forth her demands, collect the money, and subsequently, abscond. She has cheated several NRI grooms by simply using pictures of other women on her profile," Cyberabad police said on Wednesday.
Following Archana's arrest, the police seized 10 bank passbooks, 16 chequebooks, 34 ATM cards, 2 PAN cards, and 7 mobile phones, and produced her before a court for judicial remand.
...