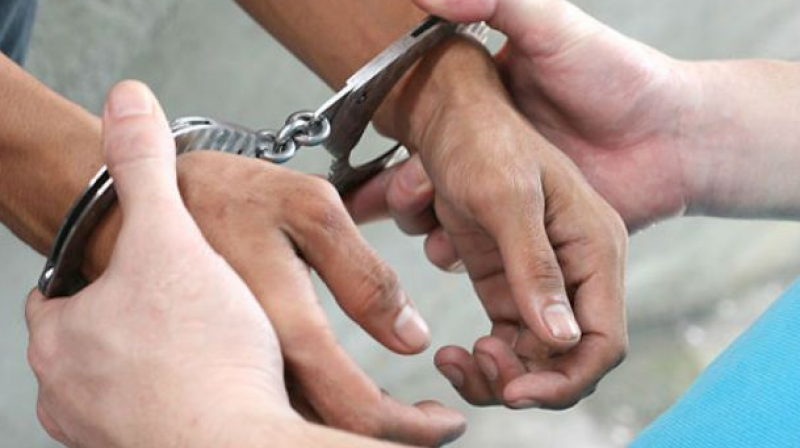 Hyderabad: West Zone Task Force officials apprehended a 38-year-old habitual offender for stealing cellphones from a showroom in Ramachandrapuram last month.
Officials recovered 35 sealed cellphone boxes and pen drives, all worth around Rs 5.5 lakh, from him, while he was about to strike a deal with a cellphone shop in Jagdish Market area.
According to the police, accused Faiyazullah Khan stole the cellphones from Big C showroom in Ramachandrapuram. Faiyazullah is an alcoholic and gambling addict and has been known to commit burglaries since 2014.
"Between 2014 and 2016, he and his friend Shaik Ahmed, alias Lalu, had committed six property offences in Chaderghat, Begumpet and Chikkadpally police station areas of Hyderabad and LB Nagar police station of Rachakonda Commissionerate," said Hyderabad police commissioner Mr Anjani Kumar said.
"In March 2016, Chaderghat police arrested the two for six property offences. The same month, both were detained under the PD Act and sent in judicial custody to Chanchalguda Central Prison. After their release in June-2017, Faiyazullah began committing offences in the RGI Airport and Shamshabad police station areas, Rachakonda commissionerate and Nalgonda Town. RGIA Police of Shamshabad arrested and sent him in judicial custody in both cases. He was released after serving three months in jail."
For a brief while he began selling clothes but after failing to earn enough, he hatched a plan to commit a property offence for which he first did a recce of the place.
"As per plan, in the last week of December, he did a recce of Beeramguda area in Ramachandrapuram and selected a cellphone showroom. On the intervening night of December 28, Faiyazullah entered the showroom by making a hole on the left side wall and stole 35 costly cellphones and six memory cards," an official said. On Saturday, Fayaz went to Jagdish Market in Abids to sell the stolen phones.
Based on a tip-off, the West Zone Task Force team apprehended him and recovered the stolen gadgets.
The accused and the property were handed over to Ramchandrapuram police for further investigation.
...