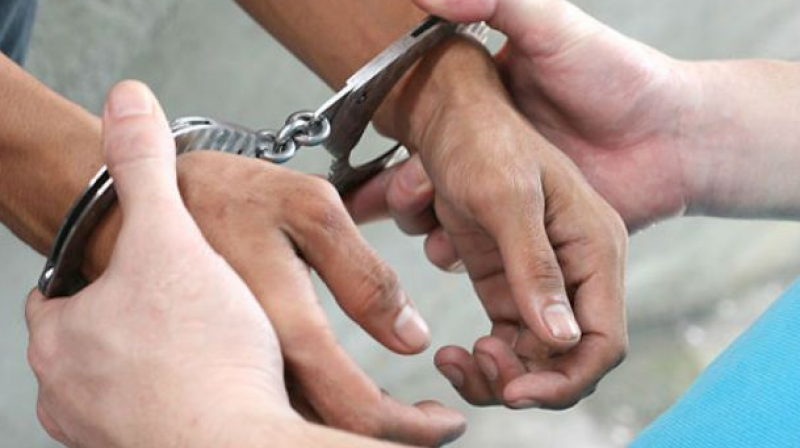 Hyderabad: The Rachakonda police busted a fake currency racket being run by a woman hailing from West Bengal and arrested three of her associates in Jawaharnagar on Thursday.  The police said that the gang cheated small vendors using fake Rs 2,000 notes. One such vendor tipped-off the police, which led to the gang being nabbed. The police also found that one of the gang members had already been arrested by the Malkajgiri police. 
On Thursday, the police arrested Shaik Majeed, Rafeek Alam and Ekdhar Ali, all casual labours hailing from Jharkhand, and seized 37 fake Rs 2000 notes, Rs 50,000 in cash, and a mobile phone from them. Safeda Bee, the kingpin of the gang, remains at large.  According to the police, Safeda lured men from West Bengal and Jharkhand by offering them a commission for exchanging fake currency.  in Hyderabad.
Safeda, two of the arrested persons, and a man named Abdul Salam moved to Hyderabad a month ago and rented a room in Moula Ali, from where they operated the racket. The Malkajgiri Police caught Salam trying to exchanging a fake Rs 2000 note at a grocery store and arrested him. However, the other members of the gang managed to escape. They started carrying out their illegal activities in Jawahar Nagar.
"Members of the gang would purchase soaps, chappals, and other articles, and exchange single notes with vendors. Their purchases would not cost more than Rs 200, and they would give fake Rs 2000 notes and ask for change. They followed this strategy to avoid arousing suspicion," said Ch. R. Umamaheswara Sarma, the DCP of Malkajgiri
On Wednesday, the owner of a grocery store alerted the cops after receiving a fake note from a customer. The cops identified Ekdhar Ali as that customer and nabbed him. Based on his confession, they were able to nab two other suspects as well. "So far, they have exchanged around Rs 1.5 lakh in fake currency in various parts of the city. The main accused, Safeda Bee, travelled to West Bengal three days ago to procure a fresh consignment of fake currency," said the DCP. The three persons arrested have been sent to remand.
 
...