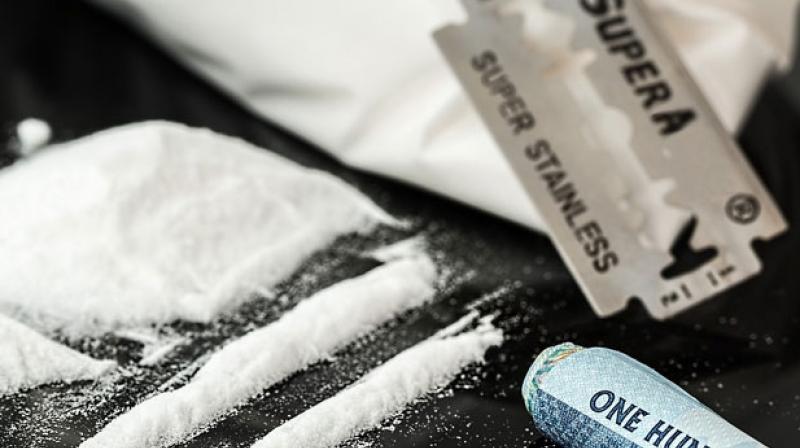 Hyderabad: Synthetic narcotic drugs manufactured on the city's outskirts are now finding their way to African countries through the air route.
Earlier, drugs like methamphetamine and ephedrine produced illegally in secret pharmaceutical manufacturing facilities in the city used to be smuggled to South East Asian countries via sea.
A recent search by enforcement agencies at the RGIA emigration counter revealed that synthetic drugs were concealed by an African passenger in his luggage. Police officials suspect that the 12 kg banned narcotic drug ephedrine found in the baggage of the South African national was produced on the city's outskirts.   
During the last three years, the special operations team of Cyberabad police and the directorate of revenue intelligence have conducted a series of raids on illegal pharma units on the city's outskirts and have busted many gangs producing drugs like methamphetamine and ephedrine. In all the cases, the gangs were trying to smuggle the drugs in large quantities to Chennai, from where they are smuggled to places in Southeast Asia and Hong Kong and Singapore via ships.
According to officials, the synthetic drugs can be produced cheaply in Hyderabad using easily available ingredients and pharmaceutical equipment. These drugs are worth several crores in the international market. Agents from Africa and Middle East are now suspected to be buying drugs from local agents based in Hyderabad.
...