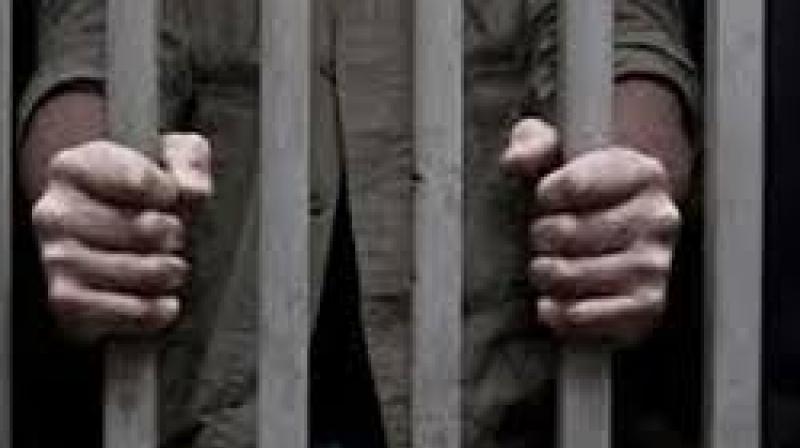 Chennai: The XVI Additional Sessions court here on Wednesday sentenced to life imprisonment the then inspector, SSI and a head constable of Vadapalani police station for the death of a man in custody in 2011. According to sources, Subramani of Vadakku Kondalamman Koil Street, Thirunagaram, Aruppukottai, lodged a complaint with Vadapalani police on August 7, 2011, alleging that during his stay at a Vadapalani hotel 25 sovereigns and Rs 12,000 were stolen from his room.
A police team arrested Shahul Hameed of Thanjavur. Based on Hameed's confession, his suspected accomplice K. Muthu alias Muthulingam of Cuddalore, was picked up on October 1, 2011, in his Virugambakkam house. Muthu worked as an assistant manager in several films, including 'Atta Kaththi'.
Vadapalani police inspector (Crime) Natesan, special sub-inspector V.K. Murthy, Head Constable Murugesan, constables Ashok Kumar and Rajmohan took him to Villupuram to identify a pawnbroker, who allegedly collected the jewels.
However, after reaching Villupuram, Muthu informed the police that he pledged the jewels in Chennai. On the way, Muthu tried to flee from custody. Angered over this, police attacked him severely. Muthu, who sustained injuries, died in a hospital.
His family members alleged he was beaten to death in police custody. The Valasaravakkam police registered a case against Natesan, V.K. Murthy, Murugesan, Ashok Kumar and Rajmohan. They were placed under suspension.
The case was later transferred to CB-CID. The judge awarded life sentence to Natesan, Murthy and Murugesan. The court also imposed a fine of Rs 10,000 each on them. The judge acquitted Ashok Kumar and Rajmohan from the charges.
...