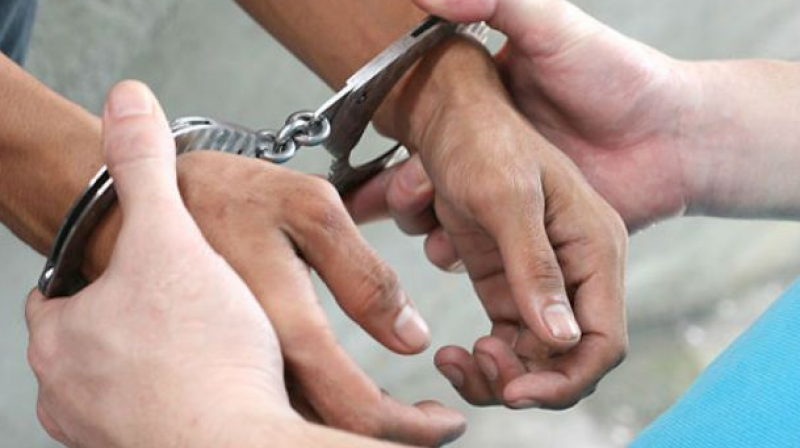 BENGALURU: With the help of a 39-year-old beautician, the Yelahanka police raided a lodge and rescued a two-headed snake and handed it over to the Forest Department on Wednesday. Sixteen people, who were trying to sell it as good fortune, were arrested, and two cars and five motorbikes, all worth `18 lakh, were seized from them.
The arrested are M. Sathaiah, 36, from Cuddalore district, Venkatesh, 36, from Gauribidanur, Chandru Prabhuswamy, 33, from Ittamdau, Sagar, 49, from Chamarajpet, Narayanswamy, 58, from Cantonment, Veerupaksh, 49, from Sanjaynagar, Samuel, 25, from Koramangala, Sharath, 23, from HRBR Layout, Krishna, 54, from Maddur, Suresh, 43, from Jalahalli, Raghavendra, 32, from J.P. Nagar, Ubras, 30, from R.T. Nagar, Abrar Khan, 21, from HRBR Layout, Prashanth, 34, from Kodihalli, Mohammad Hassan, 46, from Kollegal and Santosh, 29, from J.P. Nagar.
The accused, who operated a network, managed to catch the snake at Gauribidanur and decided to sell it for the highest bidder in the city. Chandru Prabhuswamy approached the beautician, Pooja, who had suffered a loss in a real estate deal.
He met her in Yelahanka and told her that he was in possession of a two-headed snake, which would bring good luck to her if kept in the house. He also told her that she would overcome her financial problems.
An unsure Pooja decided to visit the lodge where the accused were staying on the pretext of seeing the snake. As per plan, she went to Shreya Lodge in Yelahanka where the accused showed her the snake. She grew suspicious and managed to come out of the lodge and approached the police.
Based on her information, the cops raided the room and arrested the accused. The snake was rescued and handed over to the Forest Department Wildlife division, the police said.
...