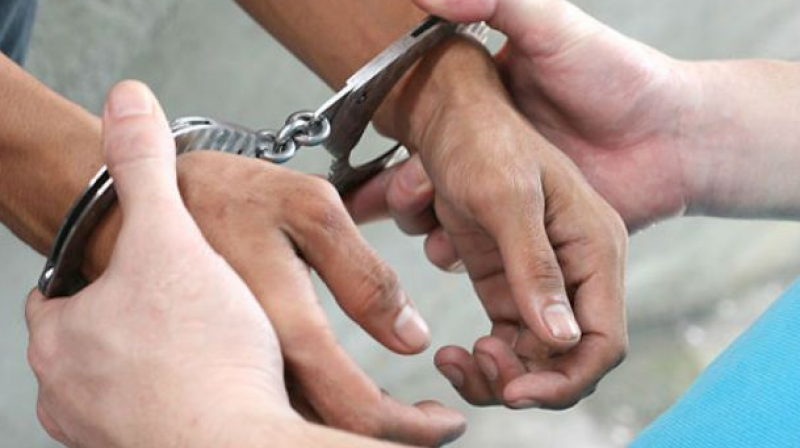 Chennai: In a shocking incident in the city, the police arrested a 15-year-old boy on Sunday, three days after his aunt was found dead in her house. It transpired that the boy had a crush on her eight-year-old daughter and the woman had reprimanded the boy's intent and that infuriated him.
According to the police, Tamilselvi, a resident of Vallalar Nagar in Aminjikarai and the wife of Shankara Subbu who runs a provision store in the locality, was found dead in her house on Thursday afternoon. When the latter went home for lunch, she was lying in a pool of blood with her wrist cut, according to the police.
Based on Shankara Subbu's complaint, the Aminjikarai police registered a case of suspicious death and were interrogating a few suspects.
During the course of the investigation, it came to light that Tamilselvi's 15-year-old nephew had allegedly murdered her.
"The boy, who is living in the same locality, used to visit his aunt's house frequently and play with her son and eight-year-old daughter. Subsequently, the boy had developed a crush on the pre-tween girl and was allegedly trying to woo her," the police said. The boy is the son of Shankara Subbu's sister.
Knowing his intent, the concerned mother asked him to stay away from her daughter and it is said that she had once even beaten the boy for his behaviour.
"Infuriated by this, the boy developed a grudge against her and went to her house on Thursday while she was sleeping. He allegedly suffocated her with a 'Teddy Bear' doll to death. He also cut her wrist to make sure his aunt died, before fleeing the house," the police said.
Based on his reported confession, the Aminjikarai police arrested the boy on Sunday and sent him to borstal school.
...