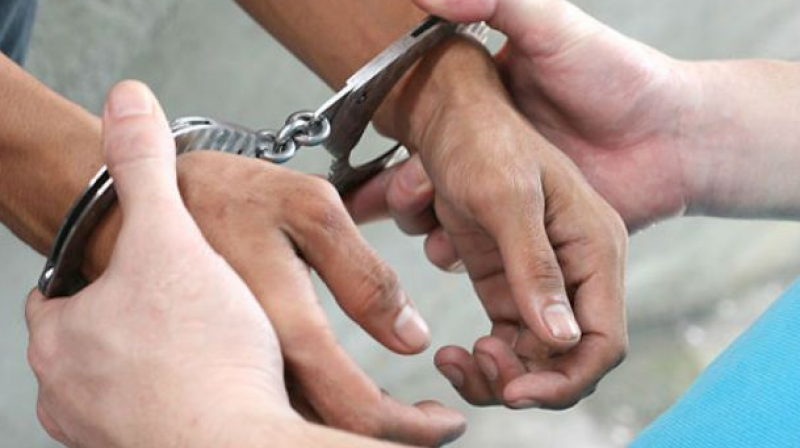 Chennai: A vernacular bi-monthly magazine's scribe and his aide were arrested on charges of abduction and murder of a Revenue Inspector (RI) attached to the Tamil Nadu Slum Clearance Board (TNSCB), on Wednesday.
The arrested persons were identified as the scribe B. Mahesh (40) of Royapuram and his aide Surya aka Surya Prakash (37), of Tsunami colony, Ennore. Police said Manimaran (53), RI in-charge of Mandaiveli zone and resident of GKM Colony, Peravallur, was missing since October 27 and was later found dead with injuries in a bush near Manimangalam, Kancheepuram district.
Preliminary investigations revealed that Mahesh approached Manimaran to include a specific number of beneficiaries in the upcoming projects of the board across the City. Manimaran had also agreed to it.
Mahesh had paid nearly Rs 50 lakhs to him besides taking his cut for the promised allocations. However, Manimaran could not get the people their allotments and so kept dodging Mahesh.
As the people who paid Mahesh for allotments mounted pressure on him to return their money, Mahesh suggested that Manimaran repay the money.
However, Manimaran kept ignoring Mahesh. Enraged over this, Mahesh and his four friends plotted the murder.
The gang lured Manimaran to come to Perambur saying iting more aspirants had been mobilised. Manimaran, who took the bait, was bundled into a call taxi and taken to Manimangalam where they murdered him by beating him with iron rods and then dumped his body in the bushes.
Cops are on the lookout for two more persons, Jai, Rajesh and Muthu. Cops are also yet to ascertain whether the call taxi driver was party to the crime.  The deceased is survived by his wife Anna Selvi and sons Shivashankaran and Arun.
...