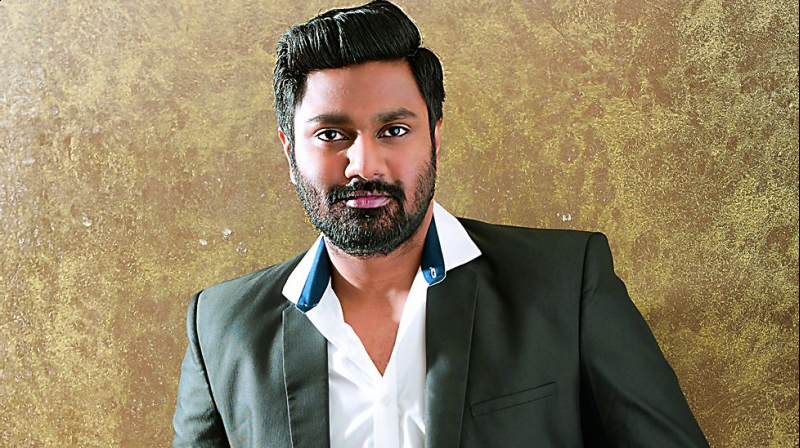 Mithoon Sharma has left his imprint on several chartbusters over the past few years. Ahead of his scores for a dozen of interesting projects like Loveshuda, Sanam Re, Traffic, Shab, Ki and Ka, Shivaay, etc., Mithoon spoke to us about adding value to a movie, choosing projects, musical storytelling, keeping pace with Ajay Devgn and more.
Throughout his career, says Mithoon, his musical adventures have always been about finding his own voice.
"If I come up with a phrase that sounds like somebody else's, I don't play it," he shares and adds, "Music needs honesty; composition needs purity. A song can be sung by anyone but if it doesn't connect with the heart, it's a miss. There is no flavour of the season when it comes to picking out the best of singers… I don't approach music like that."
Apart from teaming up with Atif Aslam for Loveshuda and making Ankit Tiwari sing for Sanam Re, Mithoon says that he is excited to work with Onir for his project Shab, a drama set in Delhi.
It had been reported that Shab was the first ever script that Onir had ever written almost 13-14 years ago.
"Onir and I go back a long time. He makes these gorgeous, edgy movies that touch upon several social issues and that acts like a driving force (for me) to compose something dazzling yet delicate," Mithoon says.
"Also Onir and I connect on a different level; I understand his movies and he trusts my compositions. We are both storytellers. With him, I feel that I have a classic 'composer-director connect'," he adds.
Another project that Mithoon is terribly excited about is Traffic, which is a remake of a Malayalam film about a boy in a coma, whose family chooses to donate his heart to a girl, saving her life.
"It is this kind of cinema that I would like to compose music for even in the future. Item numbers have never been my forte. I am a musical storyteller. I need to be touched by a project to be able to compose and experiment," Mithoon says.
Next in line is R. Balki's Ki and Ka, starring Arjun Kapoor and Kareena Kapoor Khan.
"I have been lucky to get Balkiji's call to compose a melody. Like I said, I love taking up movies that revolve around substantial issues. After having worked with him, I can say that I am very impressed with the way he approaches music. It is incredible and fantastic. It was quite an experience and he made to go back to my roots — make music that is classically rich," he says.
His ambition as a composer when he was signed on for Ajay Devgn's Shivaay was to renew the language of music.
"Ajay's project is one of the most interesting in my career so far. In terms of graph, scale, magnitude, versatility, script… everything is very different about it," says Mithoon.
"I am doing full-length scores for this movie too and it embraces a different sort of music. I am usually known to come up with soothing melodies. But here I had to catch up with Ajay's palpable pace and push my boundaries as a musician. I went through a huge adrenaline rush that would evidently reflect in the compositions as well," he adds.
...