Lifestyle
Aswaree's mission: Sustainable living, empowering women
Deccan Chronicle| Joyeeta Chakravorty
Published on: January 29, 2018 | Updated on: January 29, 2018
It was in 2015 when I touch-based with a few women in Mathikere and started training them and selling the products, says Rima.
Rima Singh with the workers of Aswaree
Bengaluru: Rima Singh's journey comprises two main issues – addressing the issue of consumerism by propagating a more sustainable option to the people and providing better financial opportunities for women of lower economic strata by employing them to design and stitch sustainable clothing and other products.
Rima Singh's Aswaree (Melody of Hope) is a social enterprise, which has close to 20 women in Mathikere manufacturing and stitching sustainable products.
"It was in 2015 when I touch-based with a few women in Mathikere and started training them and selling the products. Once they received their first salaries, I helped them with their first bank accounts and now they are maintaining these accounts on their own. That feeling cannot be expressed," said Rima, who earlier lived in England and started visiting the city in 2011 for various surveys done by Universities back in the UK.
"When you get in touch with people at the grassroots level only then do you understand their story," she said.
Rima's journey to get the women in Mathikere with their first salary started while connecting a non-profit organisation in the United States of America which was conducting a training programme in India and wanted stationery products. "I had to reach out to the women here and train them on how to make jute bags and folders and that is how it started," she said. Sustainable living, water conservation and empowering women from lower economic backgrounds are what driving Rima every day.
"Just planting a handful of trees is not the solution to the environmental hazards our cities are facing. It's time to rectify and stop the elements which pollute the existing natural resources. I realised this immensely after the birth of my son in 2015 when he started developing skin rashes and infections. On consulting the doctor, I realised that it was because of the effect of chemical dyes on my son's skin. That's when I decided to go all natural. At the same time, I was conducting a water survey in Nelamangala and was touched by the lives of the community women. Most of them were single mothers who were raising a family as their husbands succumbed to either illnesses or alcoholism. The worst was the quality of water, because of continuous flushing of toxic chemicals into the water bodies by chemical and garment industries. The water also caused skin infection and rashes among the people living there," she said.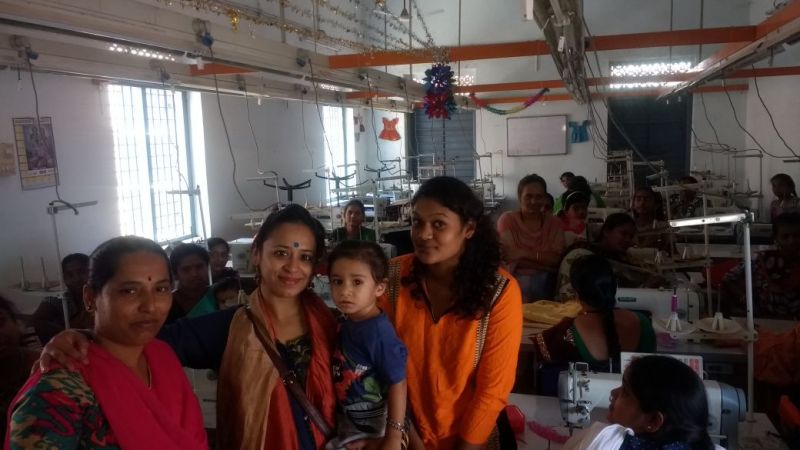 "That's when I decided to give them a better livelihood and living by engaging them in a sustainable product line. It is sad that these bright and gaudy colours are luring the consumers who have no idea about the effects of the dye on their skin and environment. Our enterprise Asawaree does handmade natural dye clothing range for women and children, all handmade by community women of Nelamangala. These women are now proud and their self-esteem has seen a sea change," she said proudly.
"Asawaree will continue to support community women and empower them. Our next focus is to develop the slum area of Baiyappanahalli. We intend to start a manufacturing hub of natural dye clothing range," she said. Her stall was inaugurated at Bangalore Santhe with sustainable and ethical natural dye clothing on the Republic Day. "The state government has been extremely helpful in the endeavour. The plan is to kick off a movement which supports sustainable living and also help make women more empowered," she summed up.
Latest News
Most Popular
Columns