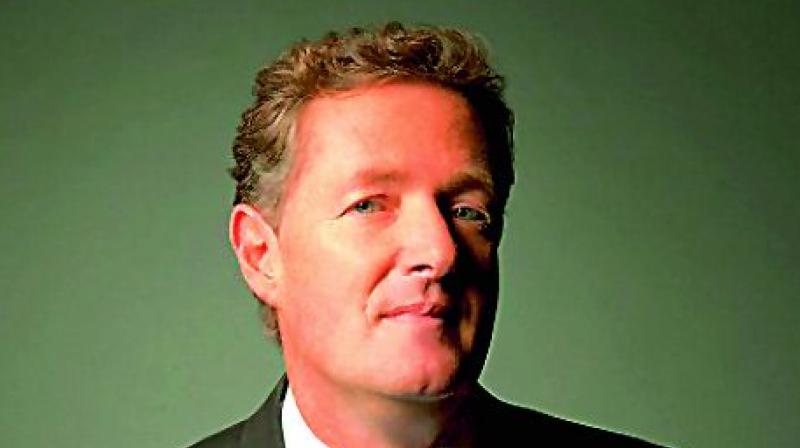 We get celebrities to give their take on a current issue each week and lend their perspective to a much-discussed topic. This week we talk about: Piers Morgan and Indian athletes at Rio.
British television personality Piers Morgan invited ire from India's Twitter horde after a tweet that poked fun at celebrations over the two Olympic medal winners. Attaching a link to Indian celebrations welcoming back the Rio athletes, Morgan scathingly commented, "Country with 1.2 billion people wildly celebrates 2 losing medals. How embarrassing is that?" While the Indian Twitterati massively trolled Morgan over the post, there is no denying that the Indian contingent's performance at Rio left much to be desired. So then could there some truth to what Morgan tweeted?
Jwala Gutta, Badminton Player: 'We need to revamp the system'
We should celebrate the win but what Piers Morgan said is also right. We are a country of 1.2 billion people and we're celebrating the win of only two medals. There is an urgent need to check why India won only two medals at the Rio Olympics. I feel that the reason behind the poor performance is the lack of a proper system. We need to revamp the system. Most importantly, we need to change people's attitude towards any sports other than cricket. People who have won the medals have had the constant support but what about people who aspire to participate but have no support? Authorities should provide athletes with all the facilities, if they want more medals. It takes years of efforts to win medals. An athlete needs to be able to give his 100 per cent to the game if he/she aspires to win medals.
Robin Uthappa, cricketer: 'We need a transparent system'
I believe we need a transparent system — one that works solely for the purpose of improving the infrastructure for the athletes. We need to weed out the bureaucracy and make sure that we have honest and transparent personnel who want to do something substantial for the country. We need a system that will provide our athletes with consistent professional help as far as nutrition, training and recovery is concerned. We will need the government and multi-national corporations to come together and build resources to make this happen. If we have the infrastructure, we will show our true potential as a sporting nation.
Heena Sidhu, Indian sport shooter: 'A serious lack of confidence among our athletes'
I think there is a bit of truth in the statement, which we cannot disregard. But we also need to celebrate the victories, just because we have lost doesn't make our victories any smaller. I think a lot has to change if we aspire to be successful at the Olympics in the future. And it should begin from the athletes themselves. They must change their attitudes. The biggest problem is, most of the athletes think that it is almost impossible to win at the Olympics. There is a serious lack of confidence among our athletes. But most importantly, we should get better infrastructure and for that we need better funding. We need good quality coaches and also experts who can tell us where exactly we are going wrong, which we certainly are. When I had put this idea out, people pointed at Ethiopia and asked how could they manage. But my point is why look at Ethiopia. I want to look at the UK. The UK model is something that we all should learn from. Currently, there are individual athletes who we can harp on. But we need to form better teams. Before the Olympics this year, we were hoping at least 8 to 9 medals and we thought if we were lucky enough the number might stretch to 10 or 11. Only when we aspire to reach the stars, can we hope for the moon. There's definitely something wrong on our part and we need experts to point us that out. We must look and compare with the UK or the China model. But first we need to address the fact that this year, by and large, it was a failure for us and our teams are in a sorry state.
Shiny Wilson, former Olympian: 'We have improved a lot'
I think it is easy for Piers Morgan to criticise, as he is probably someone who has never set his foot on the ground. He will become eligible to comment only if he bags at least one medal in any event. I do not think that India's performance was poor at Rio. I had taken part in four Olympics from 1984 till 1996. During that period, hardly six to seven athletes qualified for the event. Now it has swelled to 35. And around 207 countries have participated in this Olympics, where India is ranked as 67. Clearly, we have improved a lot, when compared to previous editions of Olympics. Having said that, sports organisations in our country should take the initiative to provide more facilities to improve the performances of our participants. As an athlete, I know how hard it is to adjust with different temperatures. Authorities should set up a synthetic track in a high altitude location in each state. When it comes to Kerala, I think Munnar would be an apt location for that project.
Kailash Chandramohan, football coach at Slum Soccer: 'There's a dearth of good coaches'
There's a dearth of good coaches in the country and neither are there any quality facilities available for aspiring sportsmen. There is an emphasis on older players while the focus should be on the youth, since they can be trained into world-class players. Nations abroad catch their prospects young and groom them single-mindedly towards a goal. Here, there is very little motivation or incentive for the coaches of any sport other than cricket. Coaches like Pullela Gopichand are a rare-breed. They were able to make great sacrifices, which cannot be expected from every one. 
...