Lifestyle
Giftabled: Helping people see through eyes of the disabled
The event was organised by NGO Giftabled to celebrate Hellen Keller's birthday.
An archery training workshop for 30 visually impaired from Bengaluru will be conducted on July 2.
Bengaluru: Sunday witnessed a big crowd participating in 'siGnAthon – The Silent Human Chain', an event in the city where people along with the differently-abled taught sign language to one another. In the process, some 300 people who had gathered learned about the life of the people who cannot hear or see.
The event was organised by NGO Giftabled to celebrate Hellen Keller's birthday. "siGnAthon is more than just a human chain. It is the beginning of change. It is the beginning of a movement which will be carried forward by a community to create an ecosystem of like-minded individuals… Those individuals who share a belief that we can come together to build a sensitised and disabled-friendly society," said Prarthana Prateek Kaul, founder of Giftabled.
Started by the husband-wife duo, Giftabled took shape three years ago. Since then, this social enterprise, which works closely with children and adults with physical disabilities, tries to overcome the essential problem of inclusion and employability.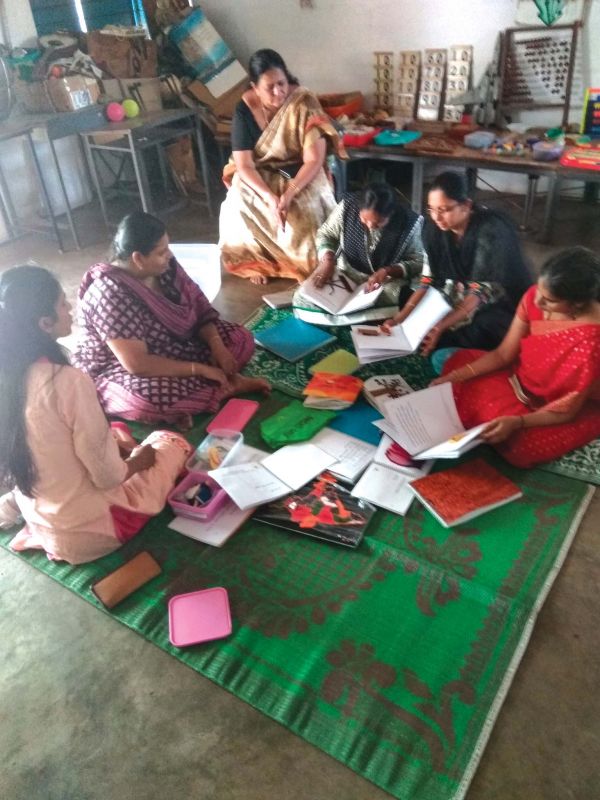 "Our aim is to create opportunities and transform the lives of people with disabilities. We believe in the value of human spirit and provide a platform that encourages talents of artisans with disabilities, celebrates their success and helps them live a livelihood with dignity and self-esteem," says Prarthana. Every month, her team conducts 4-5 workshops, seminars, and training programmes for NGOs and other partners where people are sensitised to the issues the disabled face.
"We are reaching organisations working with disability and training them and also providing indirect employment opportunities. There are two ways we work at it. One is through the e-commerce website where various products made by the hearing and visually impaired volunteers are available for purchase and that money goes to them and various other organisations. The store is to empower them. Secondly, we run various early intervention projects with partners in rural parts of Karnataka and the city. Only recently we have started a tactile library for NGOs and schools working with the visually impaired," she says. They have already set up two such libraries. "This is the first step in empowering the people with disability by bridging the gap between the hearing impaired and others through our round of awareness programmes. Empowerment is not a gift of society, it is a gift you give yourself and to society," she says. The team of 10 members has some five hearing impaired members who actively participate in training and conducting workshops across the city.
The team conducts disability sensitisation workshops for volunteers willing to work closely with visually and hearing impaired people.
"As part of our workshops aimed at building an inclusive society, we have initiated 'Intro to Braille and Sign Language' which covers the alphabet in basic Braille and sign language and also gives insights into the challenges of people with disabilities. Our aim is to communicate appropriate information on disability issues and create visibility of persons with disabilities, to alter perspectives of the non-disabled population on the strengths, problems and discrimination faced by people with disabilities and help emphasise on abilities rather than disabilities," she adds.
The aim
Disability awareness training and workshops
Events and workshops for people with disability
Impacting thousands of lives through projects
An e-commerce portal selling products made by and for people with disability
Latest News
Most Popular
Columns