Lifestyle
Grandson's tribute to master builder
Deccan Chronicle| cris
Published on: January 16, 2017 | Updated on: January 16, 2017
Vineet Radhakrishnan remembers his grandfather, the famous architect Laurie Baker through the film Uncommon Sense.
A still from the documentary.
Growing up with a granddad like Laurie Baker, you imagine, can only be great. But then you don't realise greatness that's always been in the family, not until you are a little older. So Vineet Radhakrishnan just knew him as granddad, a man with a self-deprecating sense of humour and an unassuming laidback attitude at home. Funny part is, those who knew and experienced the greatness of this humble British architect, who made Thiruvananthapuram his home, would also tell you plenty about his humorous lighter side. His greatness came not just from his work, but from the person he was — he was 'daddy' to his students and workers.
Vineet with his grandparents.
Vineet realised it when he grew up, because Baker, known to the world for his cost-effective and energy-efficient architecture, was happy just by the act of helping someone build their home. He wanted to make a film on his late granddad and record the many stories everyone who knew him had to say, stories of the buildings he built — over a thousand in Thiruvananthapuram alone. He had been putting it off for later, till in 2012 he heard about two clients and dear friends of Baker's passing away and a few houses demolished to make way for larger apartment complexes.
Vineet knew if he waited any longer, he would have no stories to make a film with. So Vineet travelled the next three years and made Uncommon Sense: The Life and Work of Laurie Baker.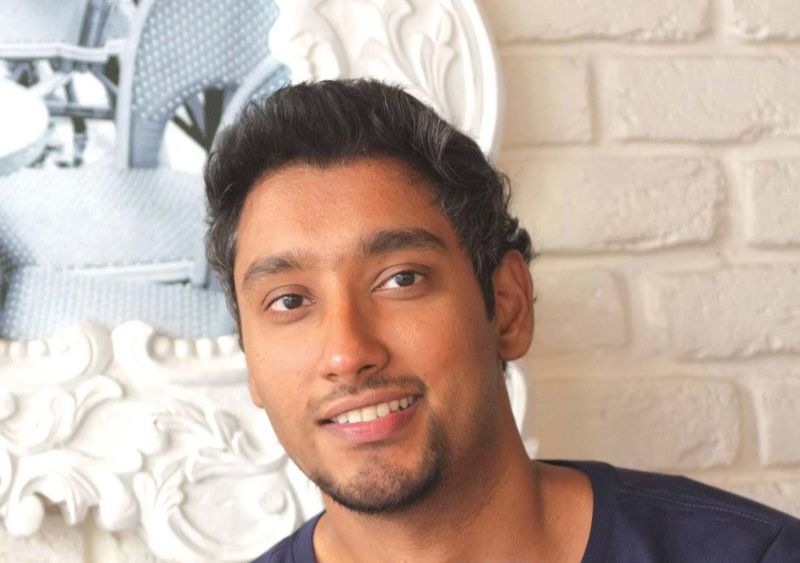 Vineet Radhakrishnan
The film will have its official premiere at the India Habitat Centre in Delhi on February 4, but there will be a special preview screening at the Biennale on January 29, in Kochi. "Unlike many other architects, my grandfather was least interested in documenting his work. Whatever sketches, plans, old photos and writing that existed were stuffed into a few trunks. So it took me two months just to catalogue and archive it all," he says. He had quit his well-paying fancy job in London to travel and film Baker's buildings and interview people across the world. "There were clients, architects, government officials, urban planners, and of course, friends and the family. Many of these people I knew and wanted them to share their stories and others I discovered through his letters and old writing and got in touch with them."
The biggest challenge was putting together the different layers that made Baker. "His rather remarkable personal life story spanning China, meeting Gandhiji, his life with my grandmother in the Himalayas, the tribal forests of Kerala, tracing the origins and evolution of his work and examining how his life and work influenced each other, was the big challenge. Also of course trying to balance the needs of two very different audience groups: architects and design folk who want to know technical building related information with the needs of the general audience for whom architecture is just the backdrop and for whom the story of his life is more important."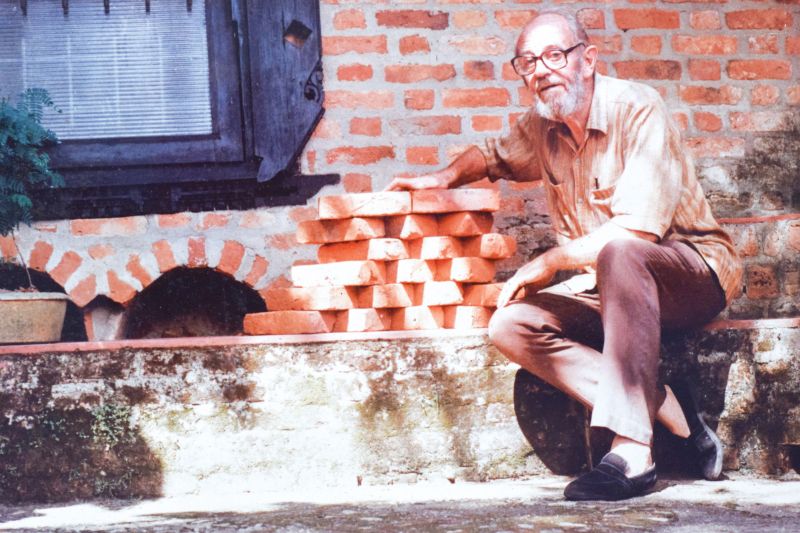 Laurie Baker
And above all, there would be his own memories to guide him. As a small child, Vineet used to accompany Baker in his car to his building sites. "At the time, I never realised that hardly any other conventional architect worked the way my grandfather did. He never told me what to do but I did learn quite a bit from watching him and seeing how he lived his life. He showed me how rewarding it can be to follow one's passions, to do what one thinks is right and needs to be done without concern for what people have to say—– good or bad."
Latest News
Most Popular
Columns