Lifestyle
After sunset
Deccan Chronicle| Shweta Watson
Published on: June 14, 2017 | Updated on: June 14, 2017
Organisations for support of the elderly are mushrooming in the city and there's a reason why.
A senior citizen cycles at the event organised by Physical Literacy Days
Elder abuse is a world-wide phenomenon, and there are several subtle and not so subtle abusive behaviour patterns prevalent. It is therefore apt that World Elder Abuse Awareness Day (WEAAD) is being observed every year on June 15. The United Nations announced financial exploitation as this year's theme. "Based on available evidence, 5 to 10 per cent of older people globally experience some kind of financial exploitation. However, such abuse often goes unreported, partly due to shame and embarrassment on the part of the victims or their inability to report it because of cognitive and other impairments," reads UN's statement.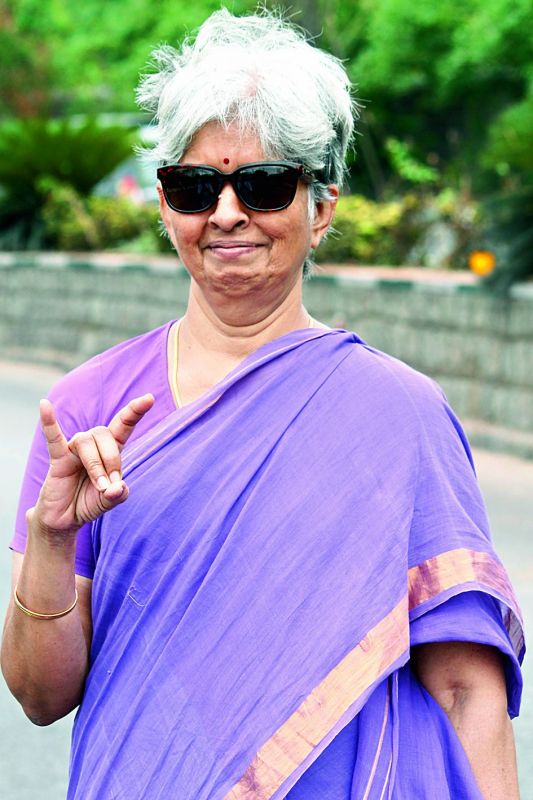 This lady was enjoying herself throughout
Celebrations in the city
Physical Literacy Days and other organisations helping elders, came together this Sunday to sensitise people on elder abuse. While youngsters participated in the 5k run and 2 km walk on the occasion of WEAAD, organisations such as Heritage Foundation, Anvayaa and Startup Hyderabad addressed the participants. Street theatre, fall prevention workout, cycling, clay Ganesha-making, hobby workshops, street meditation, among others were conducted.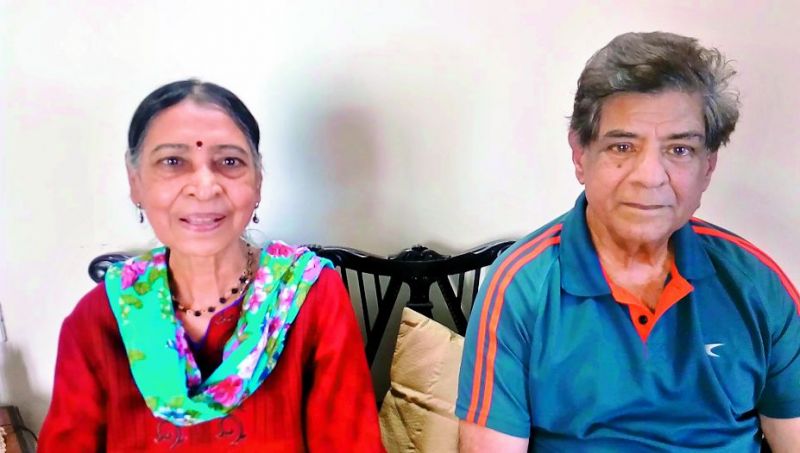 Kamalabiyya and Ramesham chose to associate with an organisation just to feel comfortable and secure
Forms of abuse
Dr Gangadharan, chairman, Heritage Foundation, and former president, International Federation of Ageing, says that elder abuse takes different forms in different families. "We've had patients admitted to the hospital before we enrol them in our institute. In privileged families, they are abused for property (financial abuse), whereas poor abuse due to lack of facilities. In middle-class families, they are sent to old age homes where they are treated badly again," explains Gangadharan.
Sharing instances, he says, "Children take over parents' property. If the parents still live with them, they occupy their bedroom and ask them to sleep outside. In many cases, parents are put in a train and sent off to unknown places. As they can't read or write, they have no idea how to return. In one instance, the mother was an IAS officer and her husband, an alcoholic, had passed away. The son, also an IAS, wasn't given the rights to the property as he became alcoholic too. After the son died, her daughter-in-law and granddaughters occupied the house and began harassing her. When she told us about it, they broke both her legs with iron rods."
The law
Senior advocate Nageswara Rao says, "The law is in favour of the parents. When sent to old age homes or abused, they can sue their children under section 125 of the CrPC act. Children are then ordered to provide their parents with care and if they fail to do so, they can be imprisoned. If the daughter is the legal heir, she can also be sued equally."
The other side
Anvayaa, started by Prashanth Reddy last year, is the first organisation to provide senior care that's technology enabled. "Providing care is not abuse. Youngsters today work abroad and have many aspirations when it comes to their careers, but they can still take care of their parents through Anvayaa. Here, the elderly live at their own houses, and we provide and teach them about technology," says Prashanth.
The elders are put in touch with libraries, pharmacies and health care. They are taught how to make payments online, book cabs and a lot more. Volunteers from the organisation visit them once in a week. "My name is Kamalabiyya and I am 72 years old. I suddenly had a neck problem; I got really upset because I could not move my neck. I contacted my daughter who is in the US and we got in touch with Anvayaa for help," say Ramesham and Kamalabiyya.
Latest News
Most Popular
Columns