Lifestyle
Guide to the past
Deccan Chronicle| Vandana Mohandas
Published on: June 5, 2018 | Updated on: June 5, 2018
Mohandas Suryanarayanan is smitten with Muvattupuzha and loves to go back in time to find interesting stories about the place.
Aerial shot of Muvattupuzha Town (Photo: FACEBOOK)
How deep is your knowledge of the history of your hometown? If asked to reveal a few interesting bits of information about the place where you were born and brought up, you might recall it as the birthplace of a couple of literary figures, actors or musicians, could add a few landmark incidents and sum it up in a sentence or two. Ask Mohandas Suryanarayanan, he will go on and on about his Muvattupuzha, which records the first concrete arch bridge in the country, the Naxal attack of 1970 and one of the 25 munsiff courts of Travancore. It is also the place where Sreenarayana Guru lived for some time. He also talks of its ghazal-loving, football-crazy people, the interesting stories behind the names of places, etc, with passion reverberating in his voice.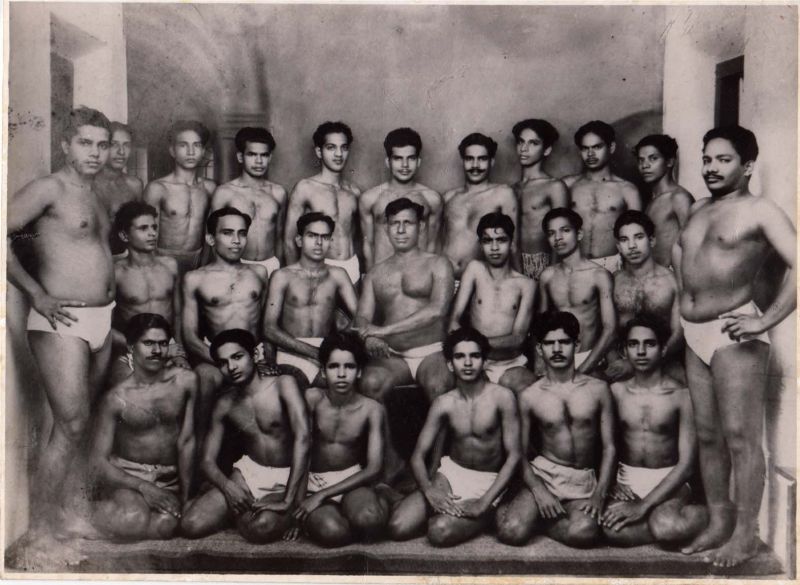 Members of the first gym of Muvattupuzha.
Unearthing long-forgotten tales of his town lying close to the suburbs of Kochi, Mohandas has catalogued those on his Facebook page under the title Muvattupuzhayude Nagarapuravrithangal earning him admirers from all over the world. Thinking a moment about where to start from, he shoots a question, "Do you know that Kerala's first woman journalist is a Muvattupuzhakkari?" and unwraps his bundle of stories about the special bond he developed with Amni Shivram, after his biographical note on her caught her attention. "Amni started off as a sub-editor in Free Press Journal in Mumbai in 1954 amidst stalwarts like T.J.S George, Bal Thackeray and K. Shivram, who later became her life partner. Currently enjoying her retired life with her son in Ahmedabad, she expressed her desire to meet me and when she came to Kochi, we met. That was a happy moment," he recalls, adding how he has now become her link to her native place.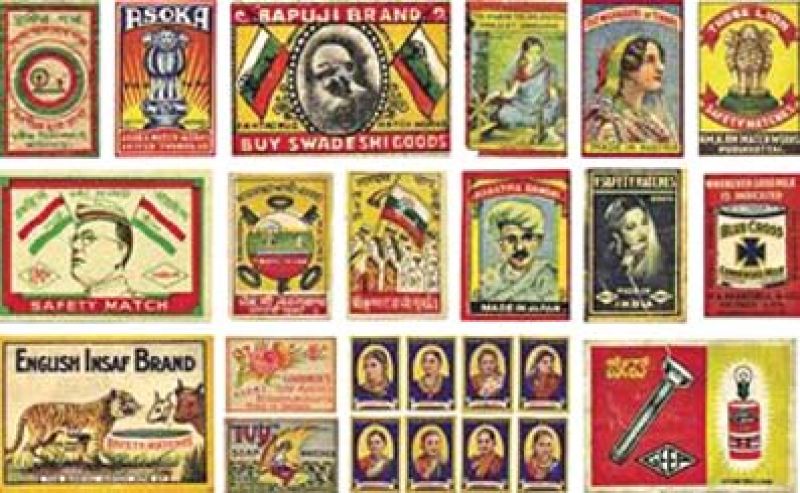 Various matchbox brands popular in yesteryear Muvattupuzha.
Likewise, after he put up a post about Sankharakshita, a Buddhist monk from England who lived in Muvattupuzha for over a year, and his activities there, his secretary contacted Mohandas and Sankharakshita mailed him about his current status as the head of a Buddhist congregation. "That was surreal, contacting someone living in another part of the world, someone you have learned about through local stories," he says. History tracing has gifted him many such precious moments, like having a birthday lunch with lyricist Sreekumaran Thampi after one of his notes impressed him.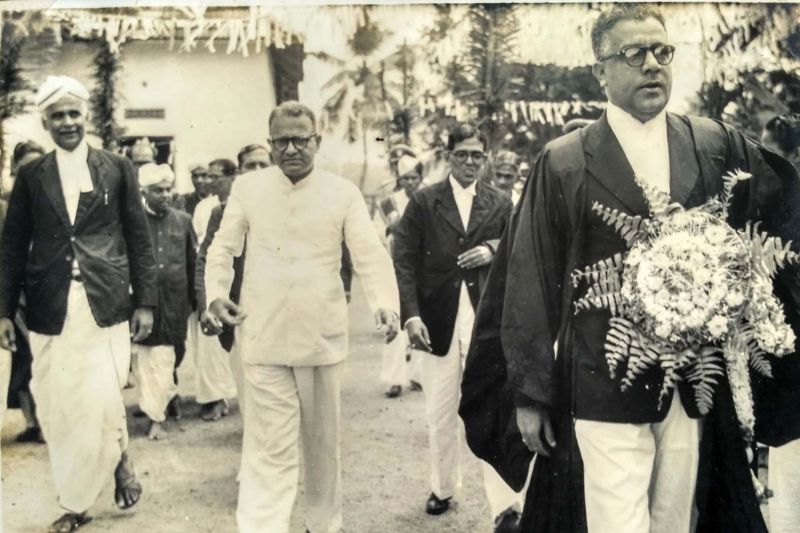 Inauguration of Sub Court.
So, how did he get smitten by the damp scent of the vintage? "I was tracing my Tamil Brahmin roots and while talking to many elders, I realised there's more to Muvattupuzha's history. In July 2017, I posted a long note on what I had found. That was the beginning. As I listened to more and more people and went through several supporting documents, it got deeper and I was fascinated by this huge treasure of knowledge," he says, adding, "Soon, I found that Muvattupuzha had a lot more than what had been documented. Before Travancore state was formed, it was an agrarian town but later the place became popular for its vibrant cultural activity and commercial significance. Beedi and handloom industry were very prominent here in olden days; it was a spice hub too."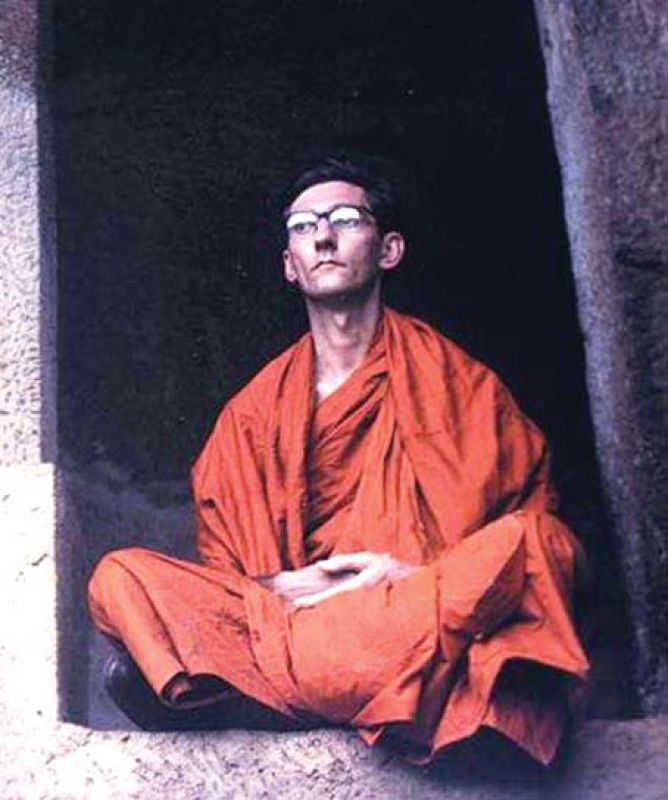 Sankharakshita.
He went on to pen notes about the football mania, gatta gusthi tournaments and the tennis club formed in the town shortly after G.V. Raja formed Kerala's first club in Thiruvananthapuram. "Those days, Muvattupuzha was a mix of Kozhikode and Mattancherry, with ghazal lovers and football fans everywhere," adds the 42-year-old businessman, who associates with various cultural organisations and film societies in his town. With each post, his fame grows and people add to his curiosity as well. "There have been fake leads as well. But I make it a point to tell the world stories I am sure about, with supporting documents and proof. There are differences of opinion about the first concrete bridge in the country, but it is the 100-year-old Muvattupuzha Bridge; the Kara-mana Bridge was originally wooden and concreting was done over the wooden structure."
Then there are stories about places – the 130 Junction situated 130 miles away from Padmanabhaswamy Temple, BOC Junction named after Burmah Shell Oil Company's Petrol Pump run by Adv Ramaswamy Iyer, Nehru Park, where there was a statue for the former Prime Minister who delivered a speech there, and so on. On the literary and cultural front, there are scholars like Chambathil Chathukkutty Mannadiyar and Sree Neelakanta Theerthapadar, both of whom lived in the 1870s, Odattil Kesava Menon from the 1920s, and poet G. Sankarakurup whose initial education was in the town. Mohandas says he loves the company of seniors who yearn to be heard. From their faint memories of people and incidents from their younger days to the exact recollection of the speech made by actor Sathyan while inaugurating Latha Theatre in 1967, every single bit of information has been precious for him.
Even before Kukku Parameswaran or young Krishna Padmakumar, Muvattupuzha was the home turf of film artistes – M.P. Manmathan who was the hero of the 1951 movie Yachakan, producer K.S. Akhileshwara Iyer, Vijayakumari who acted in the 1960 film Umma… Tracing local history has never been hectic, says Mohandas, who believes he has the whole universe conspiring for results. "I enjoy support from a lot of people, from our local librarian to each person who comments on my posts," he says. The process of compiling the informative posts into a book is on and excitement is high. "Hunting for stories of the past is addictive. It's like an exciting time travel. Getting to know people who lived generations ago, I feel I am one among them. It's awesome!"
Latest News
Most Popular
Columns