Lifestyle
Equipping the poor with skills
Deccan Chronicle| Nikhita Gowra
Published on: May 4, 2017 | Updated on: May 4, 2017
The ultimate goal, Milind says, is to bring the students to a level where they become independent learners in their respective skills.
Camp Diaries students showcasing their talent on stage at an event that was organised at Lamakaan recently.
Twenty-six-year-old Milind Chandwani's schedule is so packed, it seems like he barely has time to breathe. When asked how he manages to get through with absolutely no breaks, he says he survives on gratitude. Exaggeration aside, Hyderabad-based Milind, the founder of Camp Diaries, a platform for students of government schools to hone various skills and talents, has an interesting story to share. The camps, which have three levels, are conducted over three weekends, and it all began in October last year.
Over just a few months, the group has picked up momentum rapidly, and has now managed to spread out to eight schools, with about 200 students and around 50 volunteers attending each session. Chess, dance, playing the guitar, beatboxing, solving the Rubik's cube are some of the skills that the students are taught. Now, the organisation has spread its wings to even Bengaluru and Delhi.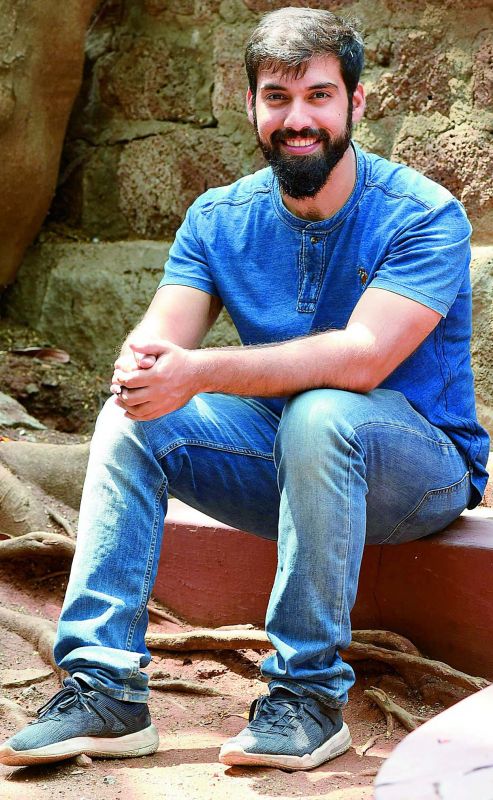 Milind Chandwani
Milind was doing very well in the IT industry and was even accepted into IIM, but decided to give it all up to follow his passion and make a difference. Says Milind, whose current job is also a teaching fellowship, "My parents were my biggest inspiration. They have always helped out people financially or education wise, be it somebody from the streets, maids or relatives. I joined Make A Difference, and that's when I realised that this was my calling, and I soon got into the teaching fellowship."
The first session of Camp Diaries was mostly impromptu. "The government was organising a cultural, residential camp for the school students. Two billion kids get to attend it, but just two from each school are selected. We pitched the names of two girls, but they were not picked, and the principal reasoned that it was a residential camp, and since none of us were going, their safety was an issue. Since the kids were upset about it, I promised to conduct a camp during the Dasara holidays. I asked a few friends for help, and four turned up at short notice. The session went off very well, for six hours. We decided to continue. Apart from this, we have adopted a cancer hospital in the city, where we teach various skills every Sunday to around 50 terminally ill kids."
The ultimate goal, Milind says, is to bring the students to a level where they become independent learners in their respective skills.
"We leave guitars, Rubik's cubes etc., at their place over the week so they can practice. We are also starting a self defence wing and coding wing. For funds, we approach our friends and family, we set up stalls in college fests with recycled items that the students have made, and also conduct shows where students perform."
Latest News
Most Popular
Columns