Lifestyle
An Epic Mistranslation
Deccan Chronicle| Namrata Srivastava
Published on: April 30, 2018 | Updated on: April 30, 2018
American Audrey Truschke's shocking translation' of some verses from the Ramayana have raised the hackles of Hindu traditionalists.
American professor and author, Audrey Truschke recently stirred up a hornet's nest after she tweeted that Sita had called Ram a misogynist pig' and uncouth' and accused Lakshman of lusting after her.
American professor and author, Audrey Truschke recently stirred up a hornet's nest after she tweeted that Sita had called Ram 'a misogynist pig' and 'uncouth' and accused Lakshman of lusting after her. Naturally, the professor became the target of many angry Hindus, for whom the Ramayana is more than just a piece of ancient literature.
She has received death threats on social media, but Audrey still stands by her statement and shares that she has read Maharishi Valmiki's Ramayana for about fifteen years. Explaining how she arrived at the translation, Audrey says, "'Uncouth' is a straightforward translation of prarta (6.104.5 of the Critical Edition of Valmiki's Ramayana). The term has previously been translated into English as 'vulgar', as stated by Goldman and Goldman in Yuddhakanda, 2009. 'Misogynist pig' is a loose, colloquial translation." Many intellectuals and people who have read the various versions of the great epic claim that Audrey's translations are baseless and unethical.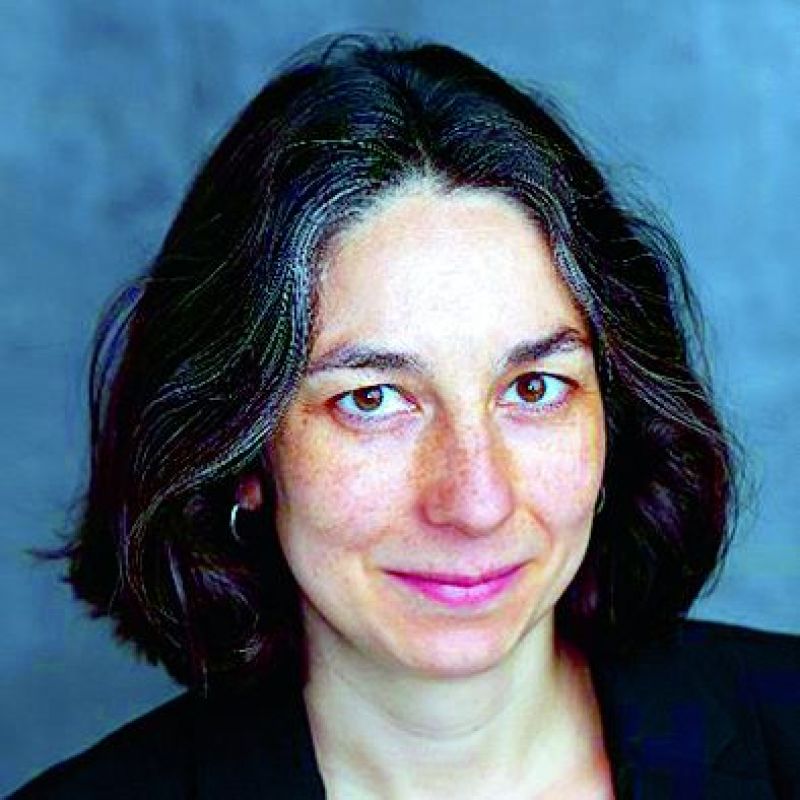 Audrey Truschke, professor and author
Amish Tripathi, who has written many books on Hindu mythology, says, "If you write an interpretation of the Ramayana, then you have the right to put any word in there. However, if you claim that what you are saying is a translation, then it's unethical as a writer that you use words which weren't originally used by the author, which in this case, is Maharishi Valmiki ji." As for the shlokas that Audrey put on Twitter, Amish laughs and adds, "Most Indians know what is written in their ancient texts. While many Westerners write about ancient Greek, Mesopotamian, Egyptian and Indian mythology, Hindus still follow the religion and know most of their mythology. We don't need a Westerner to tell us what our ancient texts state."
Author Chitra Divakaruni feels that the wording of Professor Truschke's translation is badly chosen. "Sita does not use these words, or anything similar, although she does express her anger and sorrow in this scene," she says. On Sita accusing Lakshman of being 'lustful', Chitra adds, "When he (Lakshman) refuses to go searching for Ram and the golden deer (he was following Ram's orders not to leave Sita alone), she accuses him out of desperation, because she thinks Ram is wounded and needs help."
Experts also believe that concepts such as misogyny and feminism may not have been prevalent in ancient society. Shedding more light on the same, author Anuja Chandramouli says, "The reason why Audrey's tweets received backlash is because she claimed that they were a translation of the Ramayana. However, the terms that she has used are extremely colloquial and may not have been valid back then. So, it can't be an authentic translation and is very disrespectful towards the Adi Kavi Valmiki."
With many on Twitter claiming that Westerners are trying to portray Hinduism in a bad light, Anuja opines, "The concept of white supremacy has always existed. But I wouldn't go so far to say that Audrey's tweets were meant to demean Hinduism."
Shockingly, Professor Robert Goldman, whose translation of the Ramayana Audrey Truschke cited, says, "Neither the great poet (Valmiki) nor we have used such a vulgar diction and certainly, Sita would never have used such language to her husband even in the midst of emotional distress." However, Audrey defends her translation, saying that it was based on her own research. "I offered the colloquial summary as my own scholarly opinion on how to understand the passage, not based on Professor Goldman's translation. That said, Professor Goldman has also described Sita as accusing Rama of misogyny, using that term, in this same passage," she asserts.
Latest News
Most Popular
Columns