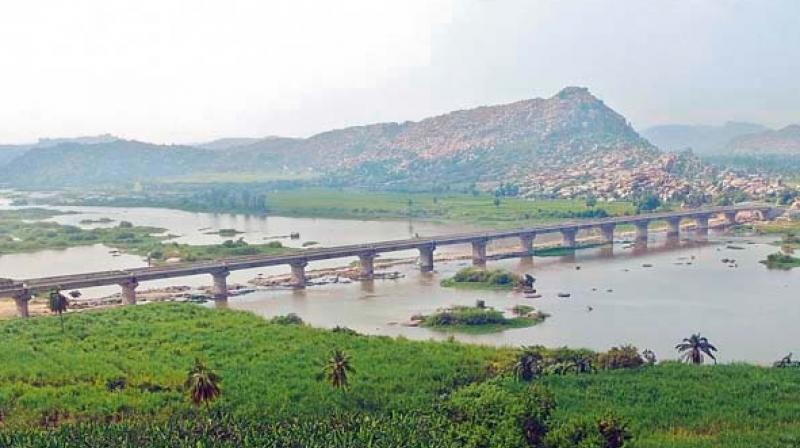 Ballari: Soon tourists visiting the world heritage site of Hampi will no longer have to depend on coracles to cross the Tungabhadra to reach Anegundi, the cradle of the Vijayanagar empire, as the bridge under construction across the river is expected to be thrown open for traffic in a couple of months.
"Earlier the bridge was expected to be thrown open for traffic by March, but it has been delayed owing to problems in acquiring land for the approach road to it," said a PWD officer, adding that the road could now be ready by September.
The bridge is being built on the suggestion of UNESCO. While work on construction of 14 pillars and ts parapet wall has been completed, roads on either sides of the bridge are still being laid.
The 487.5-metre bridge, being built at a cost of Rs 32 crore by KNR Constructions, will reduce the distance between Hospet and Gangavathi by 20 km and is expected to boost tourism and economy of Ballari and Koppal districts.
Tourists currently use a 'teppa' (coracle), which is highly risky or take a circuitous route to reach Anegundi. The Veerappa Moily government had decided to construct a modern cable-stayed bridge to overcome this hurdle, but UNESCO objected to its construction in 1999 and placed Hampi in the list of the 'World Heritage Sites in Danger."
It instead suggested building a bridge further downstream. After much persuasion however, it withdrew Hampi from the "danger list" and allowed completion of the original bridge, which unfortunately, collapsed while still under construction in January 2009 , claiming eight lives.
...