Lifestyle
Nature comes to the fore in this photography exhibition that asks one and all to conserve our ecology and keep it safe...
This year, on Earth Day 2018, the collection showcases on images from all the previous years, with a few new series from the Indian capital New Delhi.
"To me, photography is an art of observation. It's about finding something interesting in an ordinary place… I've found it has little to do with the things you see and everything to do with the way you see them."
— Elliott Erwitt
Anil Anniah isn't your quintessential photographer. He comes across as a multi-talented personality, filmmaker, ad guru, artist, and believer. Time and again, Anil's photographic oeuvre has always focused on how dwindling nature is affecting all of us directly or indirectly. Keeping the same philosophy and theme, the current exhibition marks the fifth consecutive year of Earth Day, and Anil will be displaying his oeuvres. Over the past four years, the previous Earth Day exhibitions Nature is Art for Conservation featured Bengaluru the Garden City and City in a Garden Singapore among the other bio-diverse places across habitats from Karnataka and Goa. This year, on Earth Day 2018, the collection showcases on images from all the previous years, with a few new series from the Indian capital New Delhi. Anil's mode of action was to work on a few monuments and their amalgamation with nature. By capturing images... city by city... country by country... The aim is to spread the message to each person on this planet to come explore and fall in love with nature as wonderful pieces of art for conservation.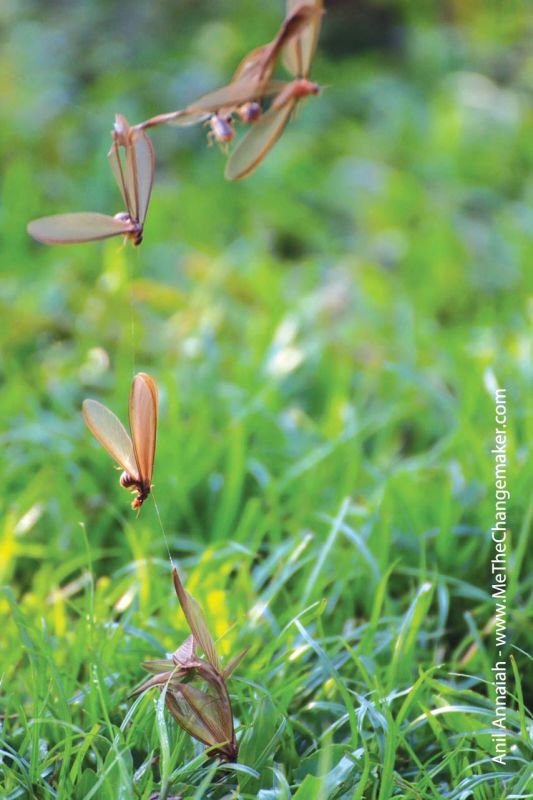 A photograph at the exhibition.
These well-documented photographs aspire to build awareness of the beauteous nature around us and to awaken A NEW LIFE PLEDGE for its conservation as citizens aka scientists. A journey with a camera as your companion is a continuous process according to Anil. As an artist, he is always wondering what the next image will help him reveal, and the great enchantment it will bring with it, which in turn will inspire a new narrative. Anil's story dates back to the age of 11 when the opportunity to get a camera at that time, helped him experiment, document, learn and innovate. Many images and many exciting moments over the years have strengthened his resolve and a larger visual purpose.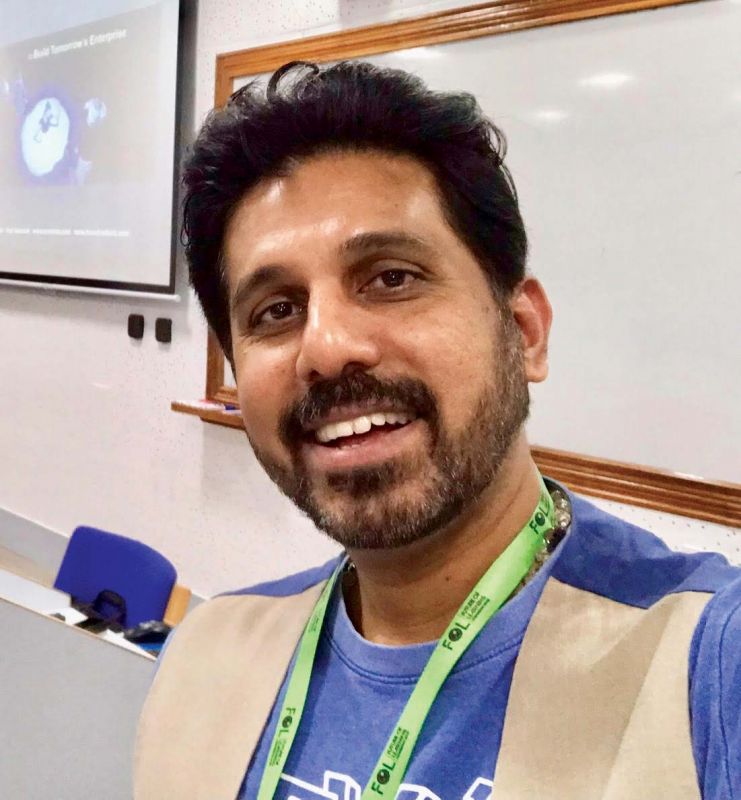 Anil Anniah
His experimentation of vibrant style of unique vortex and diffused style captures, give him a chance to get a deeper reflection of nature, and understand exquisite form. Anil says, "Nature is art for conservation, a movement which each year with every exhibition, gives one an opportunity to stimulate the audience's thought process. That bridge is where you start connecting them to a larger visual purpose and engage them to the wonderful possibility of art leading to citizen science." Anil Anniah's show is an educative and photographic journey that asks many questions, and reveals many answers. This one should be on your calendar.
The exhibition is being held from April 21 to 22 April at the Chitrakala Parishath.
— The writer is an art expert and curator.
Latest News
Most Popular
Columns