Lifestyle
Lessons from jungles
Deccan Chronicle| Vandana Mohandas
Published on: September 6, 2017 | Updated on: September 6, 2017
Aparna Purushothaman, whose only dream was securing a government job, is now a school teacher and a passionate wildlife photographer.
Aparna learned the techniques from the manual and help from photographer friends.
For most girls, wedding marks the end of their dreams as their world shrinks and limit to their homes and for a few fortunate, their office. For Aparna Purushothaman, it's just the opposite. Marriage opened before this school teacher new avenues; from a bookworm whose only aim was securing a job, she turned into a wildlife photographer who explores the forests looking for rare sightings and exquisite clicks.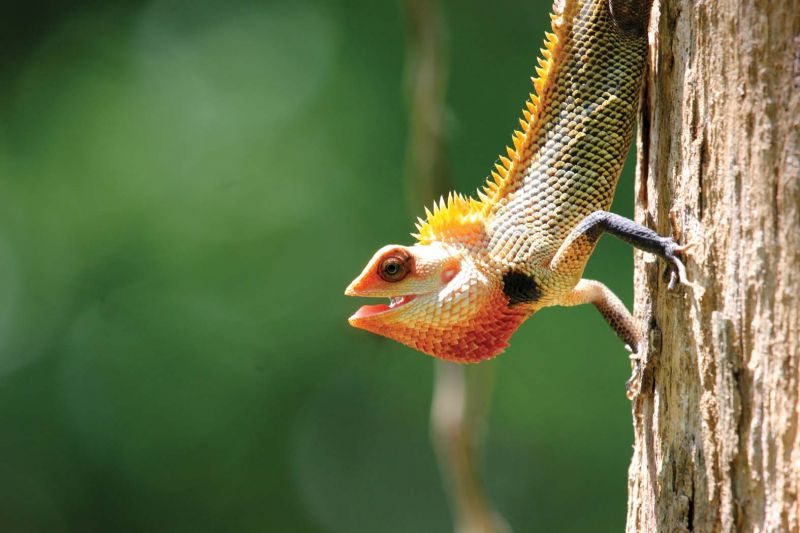 Looking back at those days, the 33-year-old can't hide her surprise. "As a child, camera was a rare and precious object kids weren't allowed to touch. Also, I was a sick child and hadn't gone for even a study tour. I was a padippist with no dreams beyond a secure government job." Her only extracurricular activity was glass painting, which she claims, anyone can do.
It was when she was doing her MPhil in 2010 that she got married to Ashok Damodaran, an assistant engineer at KSEB. On seeing her glass painting works, an impressed Ashok asked her to focus on art and she hesitantly tried her hands at painting. Soon, she discovered that she was 'not bad'. On their first wedding anniversary, Ashok gifted her a Sony Cybershot camera remembering her mentioning once that she wished for one. The excitement is still there in her voice when Aparna remembers those first clicks, "It was a small red one. I clicked everything I saw. My practice ground was the lonely Kattoor Beach near his home at Pala."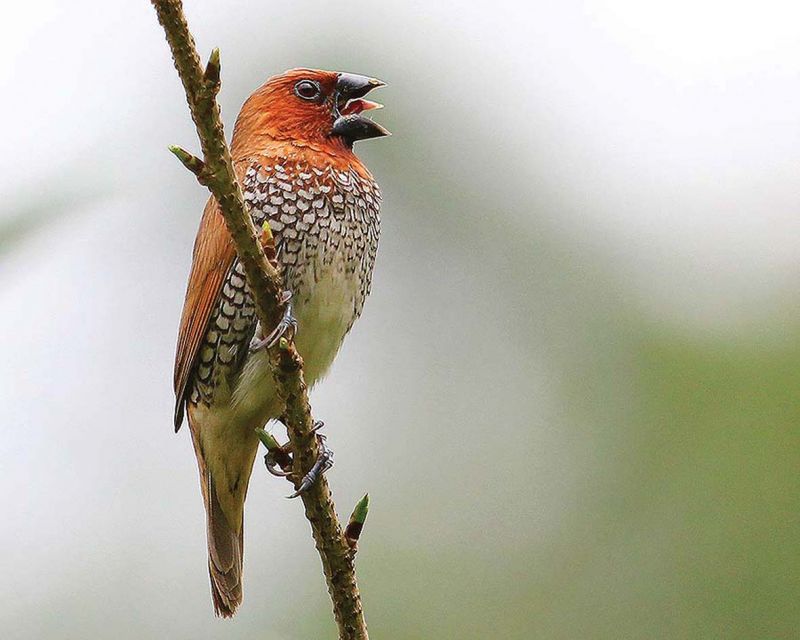 One day, in the garden outside her lab, she spotted two Red-whiskered bulbuls building a nest. She clicked their activities every day as they built the nest, laid two eggs, guarded those till they hatched, the nestlings were fed, taught to fly and finally, left their home. "After my husband posted it on Facebook, the response was very encouraging. That was the beginning of photographing wildlife. He was working in Sholayar back then. I went there with him and clicked the photos of a lot of birds and posted it on Facebook. Many said I had a frame sense and could try a DSLR camera. Ashokettan was waiting for such a response and he literally rushed out to buy me one," she recalls.
Aparna with her husband Ashok.
Aparna learned the techniques from the manual and help from photographer friends. Caught in the web of wildlife photography, she began to keenly follow professionals like Rathika Ramasamy and their beautiful action shots. "My interest was in avian photography. Animals came only secondary," she confesses.
Then came the huge turning point. The couple was roaming in the forests in Sholayar when they came across an animal which resembled a mongoose. She was reluctant to capture it on the camera as her focus was on birds, but on Ashok's insistence, she took a few 'lazy clicks'. The shocking revelation came when she asked a friend what the animal was. It was the endangered carnivorous Nilgiri Marten that featured in the IUCN Red List of Threatened Species. No one knew that it existed in Sholayar! It was her ticket to fame in wildlife photography and zoologist circles. "It also boosted my confidence. Then on, it has been journeys and clicks," she says.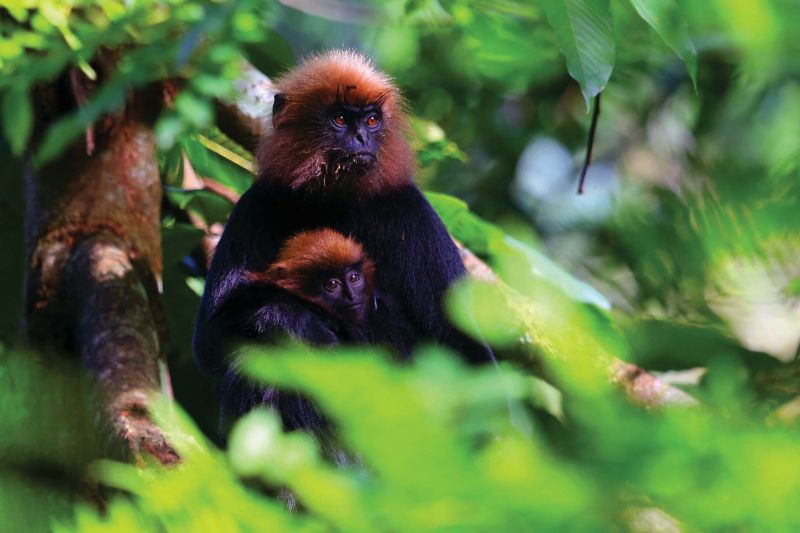 Ashok got a transfer to Kottayam and Aparna's school was in Kannur, but whenever they got a holiday, the duo escape into the wilderness. They had been to forests all over Kerala and the borders of Tamil Nadu and Karnataka. No jungle has frightened her. "Forests are the safest place on earth. Animals are very harmless, far more than human beings. You just have to stay on the forest path. For a sharp click, you need good lighting, so a photographer always stays in well-lit open areas."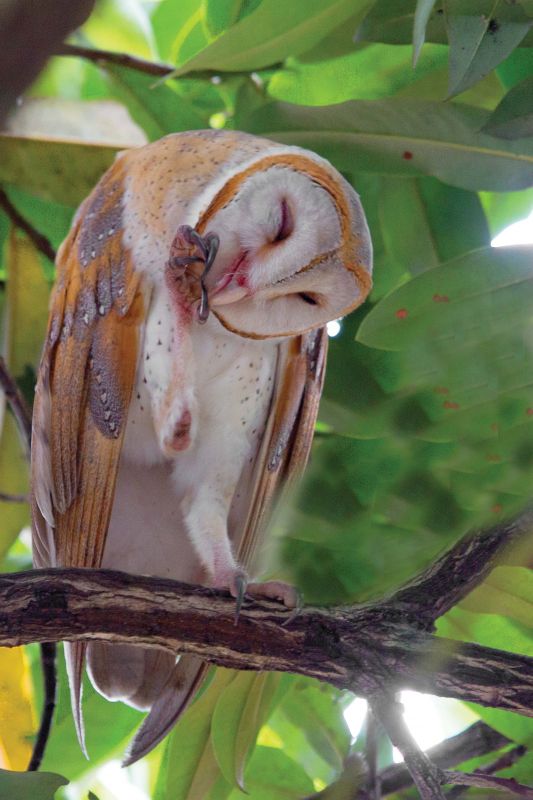 There are forest etiquettes too. "Colourful attire and perfumes drive wildlife away from you. Birds can spot red and white colour, so wear a camouflage cap. Green would be the best choice. Wear shoes that do not give away your presence. Also, remain in the safe zone with a small group. Animals won't come near a group," she adds.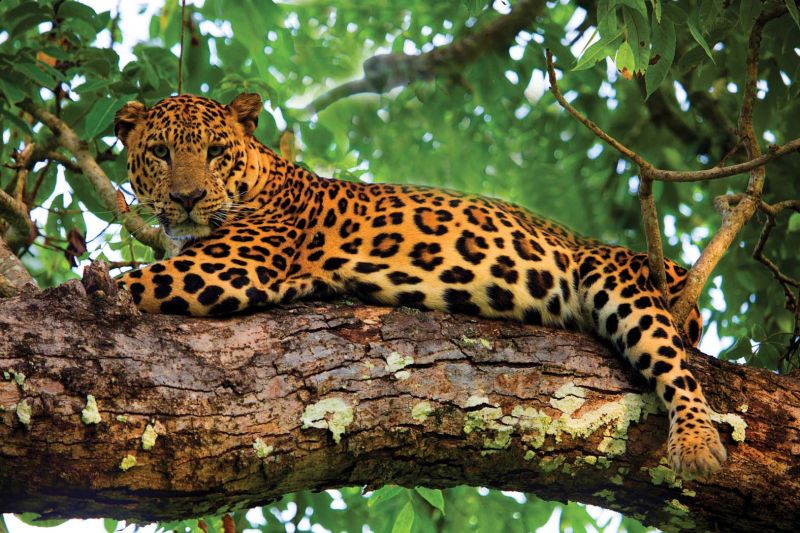 Asked about her best shots, Aparna is confused. There are so many — the leopard that won her an award, the lizard that was chosen by Lalithakala Akademi, the Great Indian Hornbill feeding its mate, the frightened Nilgiri Langur holding its baby, so on. But her all-time favourite is owl. She has already photographed eight of the 10 owl species spotted in Kerala. "We are setting out next week to spot the Indian Eagle Owl. I am also looking for a black panther," she says.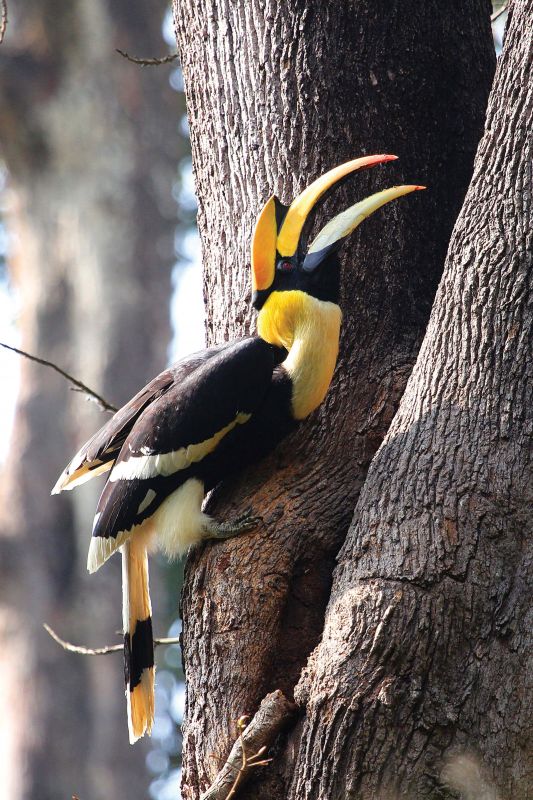 Inspired by their 'Physics miss', a lot of her students want to become like her. Aparna is happy about them pursuing wildlife photography as a passion, but won't advise it as a career choice. "It earns only happiness, not money. Jungles offer a lot of sights and inspire you to explore more, but the income is zero." She has more plans — to spread awareness on nature conservation and various rare wildlife species through exhibitions, to write a book, to go on that long-pending international wildlife expedition and photograph the Bird of Paradise species in Papua New Guinea.
Latest News
Most Popular
Columns