Lifestyle
Don't let diabetes win
Deccan Chronicle| Kaniza Garari
Published on: October 29, 2017 | Updated on: October 29, 2017
With the advancement of technology, preventive health services have also evolved significantly.
The incidence of the disease among India's youth is constantly on the rise; but lifestyle changes and regular check-ups can go a long way in pre-empting serious symptoms of diabetes.
Traditionally, the treatment of diabetes remained at prescribing anti-diabetic drugs to patients along with managing their blood pressure and cholesterol. However, things have come a long way with a multidisciplinary approach and team work involving diabetes educators, dieticians, psychologists, diabetic nurses and super-specialists (endocrinologists).
Earlier, it was acceptable for patients to travel long distances and wait for hours on end to be able to see the doctor for only a couple of minutes. However, that aspect of health care delivery has now shifted towards patient-friendly services where one expects to see the doctor at convenient times and the patient is also supported by a team of medics along with a host of facilities like telemedicine and home care teams.
With the advancement of technology, preventive health services have also evolved significantly. The motive now is for patients to focus on their careers and personal lives whilst their diabetes is looked after by health care providers, explains Dr Shyam Kalavalapalli, a senior consultant endocrinologist.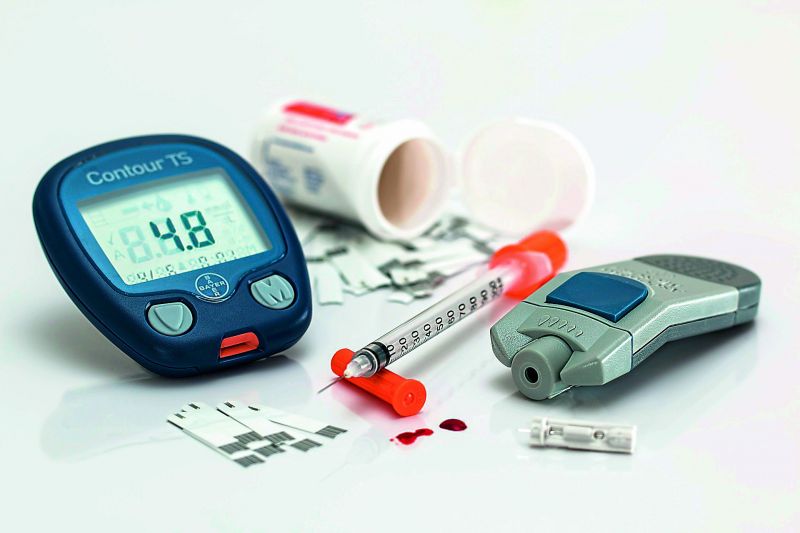 The motive now is for patients to focus on their careers and personal lives whilst their diabetes is looked after by health care providers
Q. What was the drawback of the traditional methods of treatment?
Traditional treatment methods led to a lot of anxiety about diabetes as well as myths and ignorance about people's health. At times, due to compromised care, many patients even developed complications and some ended up as emergency cases due to hypoglycemic episodes or low blood sugar. But new drugs have led to a reduction in the usage of insulin, thereby causing fewer incidences of hypoglycemia or anxiety associated with insulin injections.
Q. Presently, there is a lot of stress on checking patients in the pre-diabetic stage. What are the major lifestyle changes that the patients must adopt?
Pre-diabetics are those patients who will end up with diabetes and its complications at some point if they do not amend their lifestyle and lose weight. Pre-diabetes is fasting glucose between 100mg/dl and 125mg/dl, post meal glucose above 140mg/dl and below 200mg/dl, or HbA1c of 5.7 till 6.5 per cent.
Pre-diabetes is managed by addressing all the risk factors for diabetes, predominantly leading an active lifestyle, losing weight, quitting smoking and alcohol, eating healthy and at regular times and if required, taking medications like metformin.
Q. Are people forthcoming in making lifestyle changes in the pre-diabetic stage?
Pre-diabetes is mostly seen in young corporate employees, who are usually detected with this condition during routine corporate health check-ups. These young people, when they realise that they are at a risk, proactively take measures to mitigate the symptoms. After all, diabetes at a young age may put them at an increased risk of health complications by the time they reach middle age.
The disease particularly affects the heart, kidneys, eyes, feet and sexual health. The response among the youth is excellent if these patients are counselled and encouraged to amend their lifestyles. However, those who do not receive effective counselling, risk developing anxiety and depression if they remain unaware that pre-diabetes and diabetes are reversible.
Q. Stress plays a major role in increasing blood sugar levels. This is also commonly observed in patients who eat minimal food portions. How should they deal with the situation?
Stress and poor hygiene, particularly irregular eating habits, consuming junk food, soft drinks and fast food, when compounded with a strong family history of diabetes, obesity, night shifts, sedentary lifestyles and other stresses can lead to the onset of diabetes. Hence, dealing with stress is paramount to avoid diabetes. This can be achieved by practising yoga, joining the gym, consulting a psychologist for stress, etc.
Q. Does monitoring sugar levels regularly help?
Frequent monitoring of glucose levels will only distract our at-risk population from their career goals, subject them to unwanted anxiety and stresses, and can push them into depression. In fact, home glucose monitoring by glucometres is discouraged for pre-diabetes and early stages of diabetes. Home monitoring by glucometers should be left for those on insulin and other strong diabetic medications. Otherwise, patients should focus on their professional and personal lives and leave the management of sugar on their doctors. They should continue with all the precautionary lifestyle and dietary measures rather than wasting their time on checking their blood sugar daily.
Q. How many people in India are confirmed diabetics? Which state in India has the highest prevalence?
Diabetes is commonly seen among the youth of India, mostly those from the corporate world. Southern and East Indian states, including states such as Assam, are seeing higher incidences of diabetes now. At present, in cities, nearly 10 per cent of the people are found to have diabetes. However, it's worth noting that a significant portion of them are unaware of their disease. Diabetes is typically seen in people above 40 to 50 years of age in the US and UK/Europe, while in India the average age of newly-diagnosed diabetes remains below 30 years.
Q. Despite creating so much awareness about the disease, why is individual participation low? Is the message not reaching the audience? Or is it an attitude problem?
There is a lag in patient participation when it concerns self-management. There are various reasons for that. Firstly, stressful work places, particularly those of IT offices, night shifts, lack of proper support from the society for relaxation, getting no exercise and no support from health care providers for educating the patient. Additionally, unfriendly clinic facilities with no provision for dieticians, psychologists or diabetes educators lead to this behaviour from patients.
Latest News
Most Popular
Columns