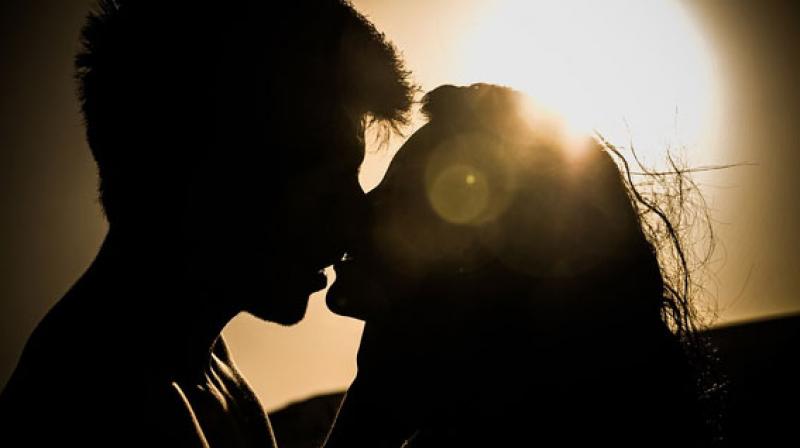 Washington D.C.: More than 60 per cent of gay and bisexual men diagnosed with HIV reported meeting sexual partners online, according to a new study.
Study authors at Brown University, The Miriam Hospital, and the Rhode Island Department of Health said companies that produce hookup websites and apps should partner with public health groups, to share public health messages about the risks of sexual encounters arranged online. For instance, sites and apps could provide affordable advertising access to help prevent infection in communities that are most impacted by HIV.
In 2013, 74 Ocean State residents were newly diagnosed with HIV. Three in five were gay, bisexual, or other MSM, and of those 43 people, 22 told researchers they believe a man they met online gave them the virus, according to the study published online in the journal Public Health Reports. The research team interviewed 70 of the state's 74 newly diagnosed people for the study.
Researcher Amy Nunn said that this is a statewide study that included nearly all individuals newly diagnosed with HIV across an entire state. This is one of the first studies to document how common Internet site use is among people newly diagnosed with HIV and highlights important opportunities to partner with hookup sites to advance public health.
Five sites and apps, some of which are also used by women, were the most popular: Grindr, Manhunt, Scruff, Adam4Adam and Craigslist. Lead author Dr. Philip Chan said that the widely used sites are part of the lifestyle and culture among many gay and bisexual men and can lead to lasting relationships, not just health risks.
The goal of the research, therefore, is not to stigmatize sex or men who use the sites, he and Nunn said, but to instead to inspire partnerships with companies to include more information that could slow the spread of HIV.
Co-author Dr. Nicole Alexander-Scott said that a study like this is an urgent call to action for greater collaboration around education to address the health needs of men who have sex with men. The rate of new HIV diagnoses among men who have sex with men represents an unacceptable health disparity that absolutely must be addressed.
The study is published in the journal Public Health Reports.
...